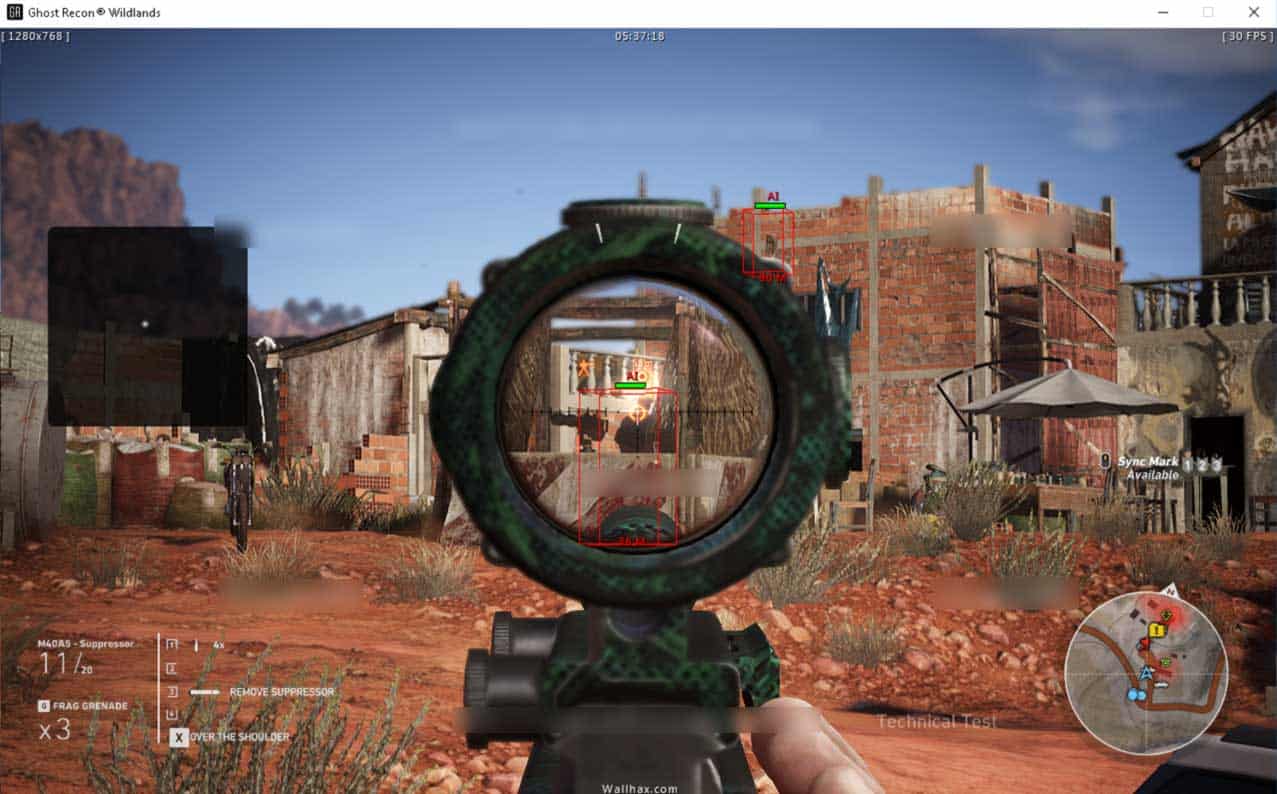 High-Grade Ghost Recon Wildlands Cheat
With Ghost Recon Wildlands, a lot of attention has gone toward the game's quality. It's a great game, but what about those who are looking to gain an edge over their competition and want to play better? This is all going to come down to have detailed cheats ready for use as soon as you want them.
This is the best option for Ghost Recon Wildlands cheats and will make sure you are on the right path towards a great gaming experience.
Those who want quality will know it's these cheats or nothing.
Fast Results with a GRW Cheat?
The one thing a gamer is going to be zoning in on would be quick results. This solution is going to enable a person to see results at the speed they want rather than having to wait around. Fast results are a must for those who want to push forward.
The Ghost Recon Wildlands cheat is easy to implement and will have the quality to them that a person requires in this day and age.
Those who want a robust option have to put this to use as soon as possible.
It will continue to work well and remain efficient.
Seamless Integration with Tom Clancy's Ghost Recon: Wildlands
Integration is one of the most essential requirements of GRW cheats such as these. Don't you want to play the game without having to worry about the cheats being used? This is critical, and that is why most people spend time on going with the best for their cheats. It reduces the risk and makes sure the right option is being handed to you on a silver platter.
The days of going with cheats that don't work or are not as effective should be in the past with this solution in the bag.
With this, you will know the results are right around the corner, and seamless integration is guaranteed.
If you don't need a full on game cheat, you can get game hints, tips, and tricks from GameFAQs
Full Cheat for Ghost Recon Wildlands
The premise of a high-grade option is to make sure it provides results. Cheats are important because they can improve a gamer's experience and this solution will ensure that's the case. The cheats are all-encompassing making sure all relative information is being passed on and unlocked for gamers. Those who are looking to gain an added edge will know they are using the right option for their needs.
Our Ghost Recon Wildlands hack will be ready for launch day. Get hype! https://t.co/hHlbDITJWH pic.twitter.com/6RHJ8L7jSM

— Wallhax (@WallhaxHQ) December 27, 2016

Full cheats are imperative when looking to continue towards a better result that will race in as desired and work well around the clock.
With a Ghost Recon Wildlands cheat, it's all about paying attention to the details and working hard on them as soon as possible. Those who are not careful will be the ones who won't see results in the game. It's essential to go with these cheats and know they're going to help in the long-term. These are cheats that have been well-tested and have the requisite quality a gamer will want from them.
Why choose cheats that aren't going to work or might ruin the game as a whole? These are seamless cheats that have the power to help all gamers.
Download your private GRW Cheat Now!
Ready to download your cheat? Click below to create your account!