Cheat Information
Security Status: Undetected
Pricing: Click Here
Compatibility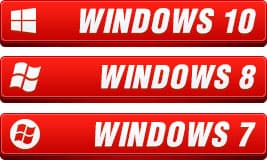 Architecture Support

Wallhax Cheat Rating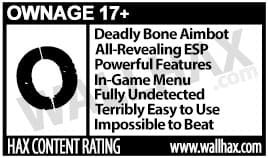 Ready to dominate the dark zone with the most powerful The Division Hack available?
Wallhax is proud to present the world first Division cheat & hack! Our cheat lets you dominate in both PVE and PVP: whether you're crushing missions on hard difficulty or tearing apart other players in the Dark Zone. With our deadly accurate bone aimbot, take perfect headshots for minimum time to kill, and make every bullet hit with no recoil and no spread.
Our powerful silent aim feature increases the power of our aimbot exponentially, letting you aim in the direction of enemies and have every bullet hit without having to aim down sights or change your view. Cut down swatches of enemies with ease.
Keep track of players and enemy NPCs alike with full ESP and radar that let you see their exact locations. You'll never be surprised again by a group in the Dark Zone and can prepare a perfect ambush or easily avoid them. Traceline ESP lets you see exactly where your opponents are looking, while our health ESP shows you the status of other players at any given time so you can make key tactical decisions in the field.
Best of all, every feature of our cheat can be fully configured through our clean and redesigned menu which includes full mouse control, sliders, and resizing UI elements that make configuring the hack to your preferences a breeze. And, of course, our cheat is undetected by the game's anti-cheat so you can rest easy while playing.
The Division Hack Features
Bone Aimbot
Bone Aiming
Silent Aim
Auto Aim
Custom Aimkey
Field of View
Visibility Checks
Smooth Aiming
Ping Correction
FPS Correction
BulletDrop Correction
BulletSpeed Correction
Main Target (Stick to Target)
Lock-On Message
Maximum Distance
No Recoil
No Spread
2D RADAR
Show Radar
Radar Movement
Radar Size
Misc
In-Game Mouse Driven Menu
Cheat Watermark
Game FPS
Game Resolution
Current Time
ESP
Line ESP
Name ESP
Distance ESP
Health Bars
Tracelines
Traceline Size
Skeleton ESP
Rogue Status
Warning System
Agents Only
Ignore Civilians
Maximum Distance
Customization
Agent Visible Color
Agent Invisible Color
Hostile Visible Color
Hostile Invisible Color
Civilian Visible Color
Civilian Invisible Color
Crosshair
Save Settings
Load Settings
Protection
Division Anti-Cheat Undetected
Rule the Dark Zone with our Division Cheat!
What do our VIP members think?
Genuinely Impressed
★★★★★
"
Never used this site before, so I was skeptical about how good their software was, because lets face it, even the worst cheats are advertised as the best. Got myself a 3 day trial, and I am genuinely impressed. No FPS drop when the hack is activated, enemy boxes are clear, consistent, and on point - and the aimbot works as advertised ... Just wanted to say nice job, keep it up - - - you've got my business.
"
"
I've tried many different sites on the market but they all feel clunky and unstable. I've been using wallhax for 3 days now and I've got to say i'm impressed, i'd give all the current features a perfect 10/10 as it's a well made cheat and I haven't had any problems at all. Only a short review but overall it's a perfect cheat that I will recommend to friends.
"
"
I bought 2 x 3 day trials since division came out, because of how skeptical I was, but with proper use and forum updates, Wallhax is a must buy. I finally bought the 1 month, only for The Division. Cheats are flawless ...
"
★★★★★

based on

4

reviews
Overall rating: