See Our Members Domination On The World of Warships Community Feed! #wallhax
Post your Wallhax WoWS cheating screenshots and video with #wallhax on Twitter/Instagram/Youtube to get featured below!
Compatibility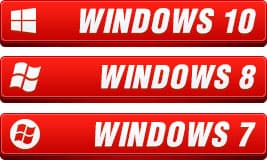 Architecture Support

Wallhax Cheat Rating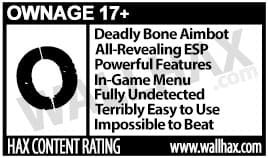 Rule the Seas with the WORLD FIRST World of Warships cheat from Wallhax! Any warship powered by Wallhax software is enhanced with auto-tracking "Aim-Assist", which takes into account a myriad of factors to predict where to fine for the best chance of a hit. Furthermore, ESP Overlay shows locations of all vessels, with additional tactical information including distance and "Aim-Here" indicators which calculate where you can aim manually based on your target's movement. 2D radar give you a birds-eye-view of nearby allies and enemy vessels. Every feature is easily configured through the Wallhax mouse-driven menu, which enables you to tweak your settings at a moment's notice.
With the Wallhax World of Warships cheat, Rank up, upgrade your warships, and earn credits much faster than before! With aim-assist and aim-here features, maximize your hits and kills every battle, and be the MVP of your team with on-point accuracy, and key tactical information from ESP.
World of Warships Hack Features
Deadly Bone Aimbot
Aim Assist Key
Customize FOV (Field of View)
Use Custom Muzzle Velocity (Advanced)
Adjust Muzzle Velocity (Advanced)
Ping Correction
FPS Correction
Muzzle Correction
ESP
Name ESP
3D Box ESP
Distance ESP
Healthbar ESP
Traceline ESP
Aim-Here Aiming Predictor
Misc
In-Game, Mouse Driven Menu
Feature Saving & Loading
2D Radar
Move Radar
Custom Crosshair
Display FPS
Display Resolution
Display Time
Display Watermark
Command the Seas with our World of Warships Cheat!

Click below to Sign-up!
What do our VIP members think?
Thank you
★★★★★
"
To everybody at Wallhax, I would like to thank you all for the work that you do here. I'm a dedicated World of Warship player. And using your mod has enable me to be a better player. I've reach a point where half the time I don't use your mod in battle because learning how aim with your mod. I do plan to continue to use your mod but it is nice to know that I'm no longer a helpless without the mod.
"
World of Warships
★★★★★
"
So i have to say the world of warships cheat on wallhax.com is great you just need the right settings to adjust the aimbots for your ship the settings provided in the forum arent the best but they work quite good anyway. i can totally vouch for wallhax.
"
World of Warships Testimonial
★★★★★
"
A genuine hack, no ifs or buts, it works and pretty well!
"
World of Warships Review
★★★★★
"
Hi, at first I was unsure of this website, but after I tried 3 day trial it was amazing. The cheats for these world of warships are really work and satisfying me.
"
10/10
★★★★★
"
Hey guys i've tested the WoW Hack ... The aimbot is really good i didn't had any issues or error and it's also not glitchy or smth else.
"
World of Warships Hack
★★★★★
"
I bought a 3 day trial a few days ago to try out a few hacks but mostly for the world of warships hack. I must say it was money well spent, the aimbot is spot on and it doesn't even lag the game which is a bonus. Just bought a month VIP because I liked it so much, Thanks Wallhax!
"
5

out of

5

based on

8

reviews.
Overall rating:
About World of Warships Cheats
Why use a World of Warships Hack
Looking for a hack for World of Warships? If you're looking to get more kills, grind XP and credits faster, and overall improve your WoWS experience you may want to use a cheat for World of Warships.
A cheat for WoWS will help you to improve your in-game performance with a number of features, mainly Aim Assistance or an Aimbot feature. These features help predict where the enemy will be so you can more accurately hit them, increasing your damage and helping you to more quickly sink enemy ships (before they sink you!) If you're a newer World of Warships player the advantage of these hacks will be extremely apparent as you haven't had as long to get used to the prediction in the game. However, even for more experienced players, the software has an advantage over human instinct when it has access to the game data to calculate bullet velocity, ship direction, and movement speed.
If you're wanting to grind EXP to the next modules or ship, with a World of Warships hack you'll be able to do this much faster as you gain more experience and ribbons from kills and hits every match. And if you're mindlessly playing one match after another grinding away, the cheat will help you relax as you can let it make all the calculations for your shots while you sit back or watch youtube or TV at the same time!
What World of Warships Cheat Features are Available
There are a few main cheat features available for WoWS, in particular in Wallhax's private WoWS hack.
World of Warships Aimbot
Also sometimes referred to as aim assistance, the aimbot will lock on to an enemy vessel and automatically predict where you should fire to correctly lead your target with the maximum chance of a hit. Of course, the game's bullet spread ensures that every shot won't likely hit, but it gives you a very high chance of success. Wallhax's WoWS Aimbot can also be configured and tweaked to your liking with features like custom aim key, FOV, as well as custom muzzle velocity settings for more advanced users who want to fine-tune the aiming.
World of Warships ESP
ESP is a feature that draws information over other players, whether it's a box around their ship, their name, health, or a trace line that shows the direction and speed they're currently moving in. These features can be handy (especially trace lines), but due to the way the game handles data, it's less useful than in most first-person shooters. The World of Warships game server only sends the information on the locations of enemy ships when the server decides you can see them, meaning you can't see the ESP before their ship is already visible in the game. Sometimes ESP location can still be beneficial if an enemy vessel is behind an island and technically visible while you may not have normal line-of-sight on it. That said, the ESP is not a must-have feature and not the main reason to use a World of Warships hack.
World of Warships Radar
The radar cheat, much like the ESP still only shows the information the server makes available to your game client. So it won't give you any information you don't already have access to by looking around in the game. That said, you can still use the on-screen radar to keep track of allies and opponents around you, as sometimes you can end up out of position or surrounded by enemy vessels if you aren't careful.
Is it safe to use a World of Warships Cheat?
If you're looking for a WoWS hack, you probably value your game account and don't want to lose it. We understand that, being gamers ourselves. While there is always a risk of being banned while cheating, we have an incredible track record in World of Warships without a single detection OR ban. Yes, since 2015 not a single user has been banned for using our WoWS cheat. Part of that reason is that our cheat is not a mod. Many inferior cheats for WoWS are mods that modify the game files. This means it's very easy for the game client to detect them, and ban players using them. On the other hand, we inject our code directly into the game and have a very secure injection method, along with light-weight code that doesn't make it easy for the game client to detect it. So, while there is always a risk of the game developers finding a way to detect our software, we have a great track record so far.
Why Choose Wallhax's WoWS Hack?
While you can look online for free WoWS hack mods, we recommend against using these as they are freely available for the game developers to download and find ways to detect. Game mods are very easy to detect and not safe at all if you value your game account. Wallhax's private World of Warships hack has never been detected and boasts 0 bans to date, and also includes not only our deadly predictive aimbot, but also ESP features, Radar, and an easy-to-use in-game menu where you can quickly change settings and toggle the features on and off. When you subscribe to Wallhax you'll also find our private World of Warships cheat forum where we have great threads on tweaking the aimbot along with general support if you have any questions or issues. If you're interested in a WOWS cheat tool, give our $3 trial a try! It includes all cheats we offer so you're not even limited to World of Warships!