See Our Members Domination On The Warframe Community Feed! #wallhax
Post your Wallhax Warframe screenshots and video with #wallhax on Twitter/Instagram/Youtube to get featured below!
Cheat Information
Pricing: Click Here
Compatibility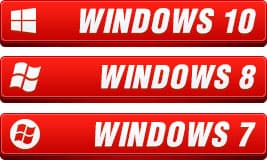 Architecture Support

Wallhax Cheat Rating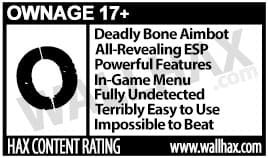 More Info
Level and Gear Up fast with our Warframe Hack!
With the help of Wallhax's private Warframe hack, boost your accuracy and overall DPS with our deadly bone aimbot. Clear missions faster than ever before to grind items and upgrades faster than ever before!
Enhance your awareness with full ESP showing the locations of all enemies to make clearing a mission or area incredibly easy!
Instantly Boost Your Damage
Toggle on our deadly Warframe aimbot. With this cheat you can lock onto your enemies for maximum accuracy or constant headshots, boosting your damage! Clear missions even faster than ever before, making it easier to grind levels, or farm for items even faster! Adjust your aimbot settings through our in-game menu with options like FOV, Aim Smoothing and more.
Critical Multiplier Hack
Need even more damage output? With our critical multiplier cheat you can increase the damage crits of your weapon to the point you can one-shot just about any enemy with a critical hit! Whether you want a subtle 10% or 20% critical damage boost or want to go all out one-shot mode, we've got you covered! Our critical hit cheat works in both solo instances as well as while part of a squad or in PVP.
Farm With Efficiency
Whether you're farming for credits, mods, resources, or blueprints, our Warframe hack will increase your efficiency as you lock-on to your targets with our aimbot for easy kills and track down every enemy with our full ESP!
Dominate in PVP
Want to top the scoreboards in PVP matches and unlock all the exclusive rewards PVP has to offer? With our Warframe hack you can decimate other players with the help of our bone aimbot and ESP. Track down your opponents and see exactly where they are with Box ESP, then lock on with our bone aimbot to deal maximum DPS. They won't stand a chance!
Warframe Cheat Features
Aimbot
Enable Aimbot
Auto Aim
Visibility Checks
Field of View
Ping Correction
FPS Correction
BulletDrop Correction
BulletSpeed Correction
Stick to Target
Activation Key
Lock-On Message
2D RADAR
Show Radar
Radar Movement
Radar Size
Misc
Crit Multiplier Cheat
In-Game Mouse Driven Menu
Cheat Watermark
Game FPS
Game Resolution
Current Time
ESP
Enable ESP
Line ESP
Name ESP
Distance ESP
Health ESP
Box ESP
HeadDot ESP
Traceline ESP
Traceline Size
Settings
Player Visible Color
Player Invisible Color
Crosshair
Save Settings
Load Settings
Move Menu
Resize Menu
Protection
Undetected by Game Client
Gear Up Now with our Private Hack for Warframe
What do our VIP members think?
warframe
★★★★★
"
Hey, after testing warframe for 3 days i can tell that thats the best warframe cheat i've ever tested. Even if that's a early version. Aimbot shreds everything 9/10. ESP no words, it's just amazing.10/10
"
Hack Review
★★★★★
"
...The aimbot supplied by wallhax.com is superior to any I have used before. I was previously using a competitors cheat and the aimbot didn't even have working visibility checks. The visibility checks on this hack are near perfect. Damage hack: you can farm any mission in minutes due to the Instant kill from the damage hack... ESP: the ESP is clean and does not flicker... All and all a superior hack to any out there!
"
Warframe
★★★★★
"
Missions are super duper easy! You can literally just speed dash thought an entire level and just shoot enemies in between your jumps!
"
This hack makes me moist
★★★★★
"
Funnest fking hake I've ever used in a game! I didn't get to bed till 8am. Played warframe for the first time, in 5 hours my weapon was max level and my guy is level 26.
"
Warframe testimonial
★★★★★
"
I have now been using the hack through 2-3 day test memberships and it is amazing. Love the aimbot and the esp. However the icing on the cake is the damage multiplier, it really is something you must try. Makes the game really fun and makes the grind just a little bit shorter if you're struggling. I totally recommend you this hack if you're looking for a Warframe hack.
"
Warframe Hack/Cheat Review
★★★★★
"
Just want to say first off, its totally OVERPOWERED, One of the best hacks I've used for any game, if not the best!, and I've cheated ALOT on a lot of games!
"
5

out of

5

based on

9

reviews.
Overall rating:
What You Need To Know About Warframe Hacks
Can't get enough of Warframe? Thousands of other players feel the same way – and for a good reason! Warframe has proven to be one of the best third-person shooting games available today. Every single round is packed with action as you switch through your arsenal of weapons and execute amazing combos to eliminate your opponents. It's not uncommon to hear players having fun for hours on end. But the fun comes to a halt once you find yourself getting killed again and again no matter what kind of adjustment you make. Sound familiar? You may be encountering players using a Warframe hack.
It can be terribly frustrating to find yourself in such a situation, especially when you're just getting started in Warframe. The problem gets even worse when your teammates do not seem to know what they're doing. Surely, you want to find a way to beat these godly opponents, right? What you should know is that they are not godly at all. They're probably so good at the game because of hacks. Yes, even though Warframe implements an anti-cheat system, there are players who can use cheats without having their accounts detected.
You might be thinking twice about using a Warframe hack. After all, it comes with the risk of getting banned. The thought of grinding your way up once again can prove too high a risk. Fortunately, there are hacks out there that go undetected by the game's built-in system. This allows you to use different cheats in Warframe without worrying about getting banned. In fact, it's up to you how to use these cheats in a way that doesn't make you appear godly to your opponents.
The most popular hack in Warframe is a Warframe aimbot. You have probably heard of this hack in other online shooting games. As its name suggests, it allows you to lock onto enemies automatically, which means your enemy will feel the pain out of every ammo you fire at him. No wasted time, no wasted bullets. The problem with aimbot is that it's so easy for other users to tell that you're using the hack. As soon as you see a glimpse of their character, they're dead. To counteract that, you can adjust your aimbot settings in order to be less obvious. You also don't just need an aimbot for Warframe PVP. It's amazing for grinding in PVE missions, helping you to complete them faster and farming more efficiently.The way you use the cheats can either increase or decrease the risk of getting banned. For this reason, it's best to use cheats with customizable settings. There are loads of Warframe cheats out there which you can't turn off in-game. Undoubtedly, you will demolish anyone that comes your way without even trying. So you better adjust the settings and even consider turning the hack off at times.
An Aimbot isn't the only Warframe hack you should check out. There are other hacks that can make you a considerably better player. Some of the most popular include infinite ammo and the ability to see all items and opponents on your screen. All of these are designed to give you information about your opponents, which means you'll be better prepared once you come face to face with them. Wallhacks, or ESP let you see the locations of enemies even though walls, so you can easily find them, whether they're players in PVP modes or NPCs in PVP. Knowing where all the enemies are in a mission area can make completing it much more efficient as you aren't wasting time looking around every corner and can create an optimal path through the area in your head.