Wallhax is run by an international team from around the world, a team that wears many hats. Many of us are skilled in multiple fields, from programming, to design and marketing, to web development and more.
Wallhax was formed with the aim to build a site offering affordable private cheats with an emphasis placed on user's security. While many sites have cheats detected each week, or multiple times per month, we aim to offer much safer cheats that aren't costing you a game account every other day.
Every member of the wallhax team enjoys what we do, whether it's developing software and exploiting a game engine, making rich multimedia graphics and videos, or interacting with the community. Our goal is to build more than a business, but a community and evolving service that continues to meet your needs over time.
Welcome to Wallhax, we hope you decide to stay!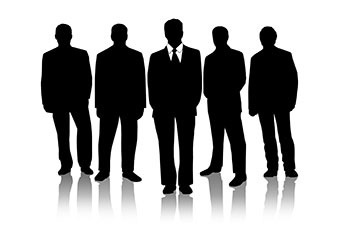 Get to Know the Wallhax Team
Gokke

Website Admin & Programmer

Gokke formed Wallhax to offer affordable and safe cheats in a professional manner, a combination he had rarely found elsewhere. Gokke is all about building the best cheats he can, and pushing his abilities forward. He's the most jovial of the team, keeping things light-hearted and fun. Gokke is also an aspiring chef, cooking for family and friends. He also loves cars, modding and driving them.

Badger

Veteran Programmer

Badger has many years of experience coding cheats, mobile apps, and even video games. Learning to code since he was a child, he's the team's go to guy for handling the most difficult areas in any project. If a cheat needs to be made, he can make it. He's taken multiple trips to parts of Asia to practice Buddhism and meditation, and also enjoys skiing in his free time when conditions permit.

Slytiger

Design & Marketing

Slytiger handles much of the web and graphic design work, and also helps to get the Wallhax name out there. He's played video games from a young age, but loves circumventing game systems, and getting ahead any way possible. Slytiger takes an interest in fitness & nutrition, and loves to go out for an afternoon fishing trip.
Come and meet the team! Visit our Forums.