Our Exclusive Brand of Undetected Cheats
The Best Private Cheats Online..
Wallhax private cheats are coded with the most deadly aimbots we can create, powerful all-revealing ESP that shows you key details on every player or object of interest, customizable RADAR for positioning, and numerous other cheats that enhance your experience and make you a beast online.
Cut down players with ease with our aimbots, use ESP and radar to survey the area, unlock the best gear, and climb to the top of the scoreboard with Wallhax private hacks.
Configurable, deadly bone aimbots
Become a virtual god in any game we support
Continued support with continued updates and new features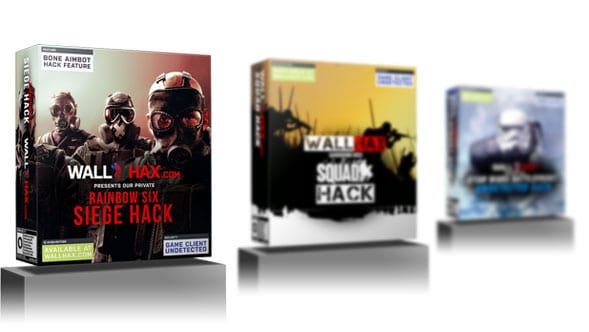 Start Cheating in Minutes..
Sign-Up

Check out everything we offer. When you're ready, register your account on our forums.

Instant Access

Purchase any subscription, and get instant access to all cheats we offer for the duration of your membership.

Play

With your subscription, you have full access to our VIP areas, and can download our cheat launcher to securely launch all Wallhax cheats.
Download & Start Cheating in 5 Minutes or less!

Developed with your Security in Mind.
Coded with security in mind, Wallhax private cheats are designed to hide from, or trick anti-cheat software, keeping your account clean and active. With protection against anti-cheat like Punkbuster, VAC, Fairfight, and on demand Screenshot-cleaning, your account is well protected.
Unlike public cheats, which receive anti-cheat provider's full attention and are routinely downloaded and reverse-engineered, Wallhax cheats load securely through our cheat loader, which adds an extra layer of security to the cheat injection process, and ensures you always have the most up-to-date, secure cheat.

Join our Online Community.
Need a like minded group of people to discuss gaming, cheating, or just a bit of back and forth banter? The Wallhax community forum is a place for you to meet other like minded users, form alliances, friendships, and hold positive discussions.
If you need help setting up your cheat for the first time, our forum is complete with step-by-step guides that walk you through the first steps using our client to load your cheats. If you need more personal help, our staff is often present, and there's always someone who can offer additional guidance. When you choose Wallhax, cheating is just part of the fun.
Our Satisfied Customers
Why wait, when you can be the next satisfied Wallhax private cheat member!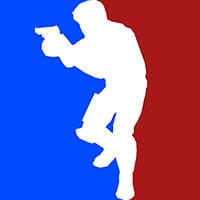 Wallhax is the bomb
Wallhax has such an amazing team with constant support whenever needed as well as cheats so professionally and cleanly made I could eat off them. From the mouse controlled menus to the bone selector for the aimbots this is by far the best cheats I have ever seen. keep it up Wallhax team!!!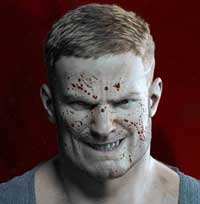 Really Really Good
The Battlefield 1 hack is really really good, I love pretty much everything about the hack
bmk4213
VIP & 'Plus' Member
Thank you
Just wanted to leave a quick testimonial. I've tried many websites and the past, and none compare to wallhax. The smoothness, minimal crashes and errors and excellent service, and now even EAC titles which most other sites have completely given up on! Couldn't be happier as a customer. Keep up the good work!
Get Instant Access now, and enhance your skill immediately!
Meet the Team
Our staff  is dedicated to offering the best possible service, with many years of combined experience in the cheating community.
Badger

Veteran Programmer

Badger has many years of experience coding cheats, mobile apps, and even video games. Learning to code since he was a child, he's the team's go to guy for handling the most difficult areas in any project. If a cheat needs to be made, he can make it. He's taken multiple trips to parts of Asia to practice Buddhism and meditation, and also enjoys skiing in his free time when conditions permit.

Gokke

Website Admin & Programmer

Gokke formed Wallhax to offer affordable and safe cheats in a professional manner, a combination he had rarely found elsewhere. Gokke is all about building the best cheats he can, and pushing his abilities forward. He's the most jovial of the team, keeping things light-hearted and fun. Gokke is also an aspiring chef, cooking for family and friends. He also loves cars, modding and driving them.

Slytiger

Design & Marketing

Slytiger handles much of the web and graphic design work, and also helps to get the Wallhax name out there. He's played video games from a young age, but loves circumventing game systems, and getting ahead any way possible. Slytiger takes an interest in fitness & nutrition, and loves to go out for an afternoon fishing trip.
Don't wait, Sign-up for your Wallhax account right now!