Rule the scoreboard with our private Battlefield 5 hack! Get Instant Access!
Become A One Man Army.
BF5 Hack Available Now.
Now Available for the BF5 Open Beta, track every enemy player with our feature-loaded 3D ESP included in Wallhax's world-first BFV cheat!
Your opponents won't see you coming.
You'll see them.
Own the first slot of the scoreboard as you decimate the enemy team on foot, or from any number of killing machines. Track their every movement with full 3D esp and punish them relentlessly.

3D Player ESP

Ally/Enemy

IceCode Aimbot

Box ESP

Tracelines

Secure Client

Healthbars

Cheat Menu

Nametags

Anticheat Secure
Take your squad to victory with the tactical advantage of Wallhax's Battlefield V hacks. An array of ESP features help you track the movements of opponents, making it easy to defend key objectives, as well as push into the opponents. Use your tactical awareness to launch call downs with precision, spot enemy players for your squad and team-mates to take out, and smash through the enemy ranks with any number of the powerful vehicles available to you in Battlefield 5.
Start cheating in with our BF5 hacks in a matter of minutes after you create your account. Use our dedicated cheat client to securely load the latest version of our BFV cheats into the game with a single click, then configure every hack from our easy-to-use, mouse-driven cheating menu. Enable or disable ESP features like 3D Boxes, health bars, tracelines, distance and more, to create your perfect cheat setup and give you the on-screen information you need.
As we approach the launch of Battlefield 5, we'll be adding even more features to the BFV cheat, so check back for updates!
Aimbot (Coming Soon)
Enable Aimbot
Auto Aim
Visibility Checks
Field of View
Ping Correction
FPS Correction
BulletDrop Correction
BulletSpeed Correction
Stick to Target
Activation Key
Lock-On Message
Misc
In-Game Mouse Driven Menu
Cheat Watermark
Game FPS
Game Resolution
Current Time
ESP
Enable ESP
Name ESP
Distance ESP
Health ESP
Box ESP
Traceline ESP
Traceline Size
Settings
Crosshair
Save Settings
Load Settings
Move Menu
Resize Menu
3D ESP Cheating
Track the locations of players on the enemy team at all times with ESP that shows exactly where they are, where they're looking, and even their health. Whether you're attacking or on defense, or playing one of the other Battlefield V game modes, you'll always have the definitive upper hand.
Easily track down camping sniper, track enemies before they even reach your team's objective point, hunt down point defenders, or use ESP to conduct an effective bombing run. You'll double, triple, or quadruple your average kills, and rarely die. Own the top spot on the scoreboard, and be the MVP of your squad every match with our essential visual BFV hacks!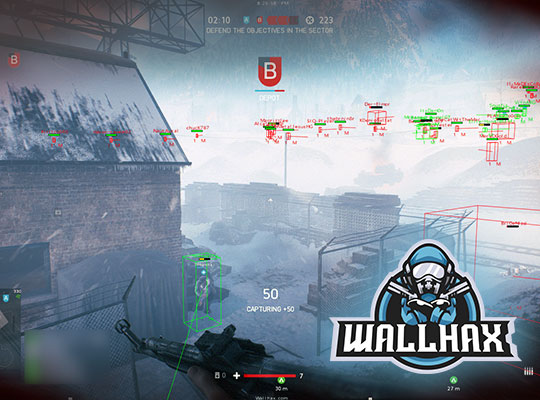 Rank Up Fast in BFV
Top the scoreboard in every round of BFV you play, and earn thousands of points per match as you secure or defend more objectives, spot enemies and assist your squad-mates, and get loads of kills with the help of our hacks for Battlefield 5.
No matter what you're doing in a map round, whether you're on the ground pushing objectives, camping on a hill, or bombing your opponents from the skies, you'll always be able to track the enemy's locations with precision, giving you an always-on, game-changing advantage!
Win matches and rank up extremely fast to unlock new guns, attachments, and customizations before your friends, and faster than ever before. Progress faster through the unlocks to gain access to the best and most powerful gear that will give you the advantage in BF5.
With Hundreds of People Joining Daily,

Don't Be Late To The Party!
Find out why over 170,000+ people have joined the Wallhax community so far!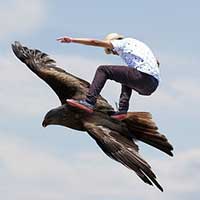 The End Result Is Amazing
I've tested several game hacks from WallHax, and the end result is amazing. Might be one of the best hacks ever made if not the best. The pricing is quite cheap compared to what you get for it. All in all, this site provides good and reliable hacks. I'd give this site and its products 10/10.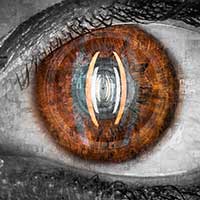 Best hack out there.
Wallhax.com is the best cheat/hack site I have ever come across. Forums are great for support and the cheats are amazing! The Owner and Admins are doing a great job! Aimbot is 10/10! Absolutely perfect!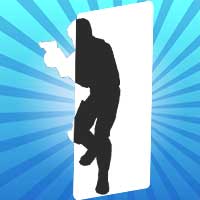 100% Recommend
I 100% recommend buying these cheats for at least a 3-day trial, if not a months worth. I can guarantee that they work very nicely on every game I tried them on, (after a little bit of help, and troubleshooting) and if you are a person looking to make some quick cash in Heroes and Generals, Grand Theft Auto V, etc; these are the perfect cheats for you.
Very Happy
This is an awesome program. Best I have seen, you have a life long subscriber here.
The Best Out There
This program is the best I've ever used and if you go anywhere else you are wasting your time. This one is the most affordable one out there, and it works great...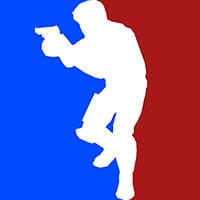 Very Good Hacks
Your hacks are the best ones out there for me, and I dominated the games. With your hacks, I was unstoppable. 10/10 Would use your hacks again.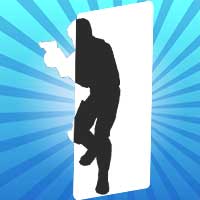 Amazing
Absolutely Amazing! I've been using these hacks for 2 months almost! These hacks are superior and its wonderful how active the community is! I have had no issues with these hacks, I just check everyday to ensure my accounts safety. As any safe user would of course. No complains what so ever, helpful staff, great addition to anyone who love to be able to combat hackers at any time, in a safe manner.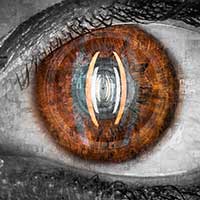 Amazing
Very good cheats, work very well! Easy to load up using a very nice client! Cheat interface is very easy to use and has a lot of options! Amazing cheats & dedicated staff. A+
BF5 Cheating Information
Battlefield V is the latest entry in the insanely popular Battlefield franchise from developer Dice and publisher Electronic Arts. Taking it back to World War 2, we're seeing this time period in an entirely new light with the developer's 'alternative history' take on the time period. And we'll be talking about how you can get private Battlefield 5 hacks later in this article.
How Can You Get Battlefield V?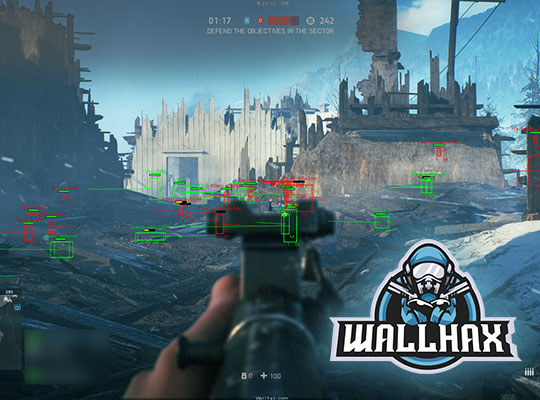 EA knows how badly many people want to play the latest title. While there will be a beta later in 2018 prior to launch, the game is also becoming available on multiple dates, with October 11th being the first date it will be playable, though only through a limited trial to Origin Access subscribers. That said, in the past, EA has let people play the first singleplayer missions, and multiplayer maps for 10 hours through Origin Access, so this is an option if you really need to play the game right away.
After that, the game will release on October 16th to purchasers of the Deluxe edition, and then on October 19th for all standard game purchases. EA really wants you to spend that extra money on an origin access or deluxe edition purchase!
Of course, cheat developers trying to release the first hacks for Battlefield 5 will also be trying to get access as early as possible to develop their cheats with as many powerful features as possible. We may see the first BF5 hacks available as soon as the open beta period, though this will depend on how much the game has changed from the previous DICE titles, Star Wars Battlefront 2 and BF1.
Is there singleplayer in Battlefield 5?
Well, one thing you should know is that singleplayer will be returning in the new game. Many people found the campaign in BF1 to be a bit of a mixed bag, the missions were fairly basic and somewhat repetitive, even though the game's graphics were absolutely gorgeous. With BF5, the singleplayer content will be made up of 'war stories', so we can hope that there will be some interesting storytelling taking place. Usually, Battlefield V hacks will only support the multiplayer mode of the game, so if you really feel like you need to cheat in single-player, you may have to look around for a cheat that offers this.
What's new in Multiplayer?
For BFV multiplayer you can expect a few changes that make the game feel different from previous Battlefield titles. For one, more of a focus is being put on working with others, and your squad. You now are forced to join a squad, even if you aren't playing with anyone else and are rolling solo. In some respects, this makes sense as it's always a benefit to be in a squad in Battlefield. The game also makes you rely more on others for ammo and health, as you won't spawn in with your maximum ammunition, and therefore there is more need to find a resupply in combat, and more reward to support players for placing them down.
A new mechanic being added to the game is a building and reinforcement system. You are able to build up fortifications and possibly other useful structures that will help your team. This lets you change the landscape of the map, while also giving something else for the opposing team to destroy. Unfortunately, it doesn't seem you can freely place these fortifications and can only put them in pre-defined locations where the developers have decided they will be balanced.
Which Battlefield V hack features are available?
If you are familiar with the cheats for SWBF2 and BF1 you should have an idea of what game hack features will be found for BF5.
During the game's open beta we can first expect to see BF5 ESP hacks with features like nametags, boxes, health, auto spotting and more. These visual cheats let you see exactly where your opponents are at all times so that you always know where the enemy is.
2D radar is another feature that can be added early on. This feature overlays your screen and lets you see where opponents or allies are around you on a 2D plane like a minimap.
At the game's full release, cheat developers should have the first Battlefield 5 aimbot feature ready. With an aimbot, you can easily lock on to enemies and quickly eliminate them, as aimbots ensure your crosshair stays over your target so that every shot is accurate. When you have to kill an enemy at range quickly, being able to lock onto them in milliseconds with perfect accuracy gives you a big advantage.
Will it be safe to hack in Battlefield 5?
We expect to see the same anti-cheat in the new game as was featured in previous DICE titles, meaning you can expect Fairfight as well as potentially DICE's new custom anti-cheat. The developers have been creating their own anti-cheat code to potentially detect cheats when they are loaded into the game. Previously this has been primarily to prevent cheating in their competitive mode in Battlefield 1, but it may be active at all times in BF5.
Fairfight will continue to be effective at eliminating the most blatant cheaters in the game. If you constantly use an aimbot with a 'rage' type configuration where you are spinning and snapping around to shoot anyone visible, you can expect to eventually be banned. The best way to cheat and remain undetected in Battlefield games is to play as legitimately as possible. Using only an ESP cheat, or making your aimbot seem more human will keep you safe.
Where can Battlefield V Hacks be downloaded?
While we can expect free, public BFV cheats to become available after launch, these may quickly be detected by DICE, and thus we would not recommend using these on your own account.
Private cheats for the game are often never detected and are a safer bet. Create your Wallhax account now and check back at launch for more information on Battlefield V Hacking!

★★★★★

based on

11

reviews
Overall rating: