Cheat Information
Pricing: Click Here
Compatibility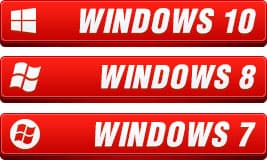 Architecture Support

Wallhax Cheat Rating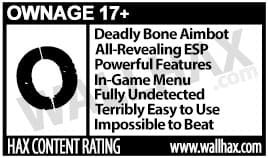 Waking up in a literal Jurassic world packed full of dinosaurs and hostile survivors, we wouldn't blame you for looking for a little virtual assistance. Our ARK cheat with its ESP gives you full details on the locations of all nearby dinosaurs and players, so you'll be able to level up fast, avoid trouble, hunt, and kill. With ESP and Radar you'll see that Pteranodon rider coming, and when you're up in the air yourself, you'll be able to easily track who, and what is below.
With the Wallhax ARK Aimbot, make every hit, and bullet count. The aimbot is perfect with a spear or melee weapon to ensure you have perfect accuracy in melee combat, and allows you to circle-strafe around your opponents while inflicting maximum pain. With a gun, you can make short work of players, without wasting many valuable bullets.
All of this comes together in wallhax's in-game menu, with full mouse support for easy feature configuration.
Ark: Survival Evolved Hack Features
Aimbot
Field of View
Visibility Checks
Aim at Players
Aim at Dinos
Custom Aimkey
ESP Features
2D Box
2D Lines
Name ESP
Distance ESP
Health Bar ESP
Head Dot
Show Dinos
Show Players
Show Misc (Structures, Supply drops, etc)
ESP Render Range
2D RADAR
Show Radar
Show Dinos
Show Players
Dot Size
Radar Size
Additional Features
Watermark
Show Crosshair
Crosshair Size
Godmode (Singleplayer Only)
In-Game Mouse Driven Menu
Protection
Designed for Non-Battleye Servers
Secured against VAC
Become the king of the jungle with our Ark: Survival Evolved Cheat!

Click below to Sign-up!