Compatibility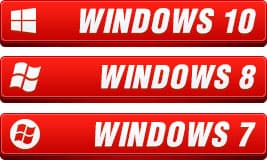 Architecture Support

Wallhax Cheat Rating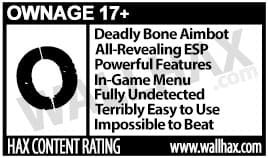 More SWBF2 Hack Info
Rank up fast with our Star Wars Battlefront 2 Hack!
Decimate the enemy in every match, rank up fast, and earn more loot crates than ever before with Wallhax's private Star Wars Battlefront 2 hack!
Maximize your advantage over your opponents with our full player ESP, deadly bone aimbot and 2D radar to boost your KDR, and get more kills every match than ever before. You'll be earning thousands of battle points as you complete more objectives, and take down entire enemy squads, topping the scoreboards and accessing the most powerful vehicles and hero characters on every spawn!
Enhanced Star Wars Battlefront 2 Aimbot
With our deadly aimbot, lock onto your enemies to deliver maximum damage per second with nearly any weapon, ensuring you always have the upper hand in an one-on-one encounter. Tweak your aimbot for raging or legit play with numerous settings allowing complete personalization. Add aim smoothing or randomness to stay under the radar, or crank the settings to 11 to completely decimate entire player squads.
SWBF2 3D ESP Advantage
Track every opponent on the map with 3D ESP, giving you a constant knowledge advantage. Always be prepared for the next opponent around the corner, or flank and eliminate your enemies at every turn. Our 3D ESP including boxes, nametags, health and more, makes for an always-on tactical advantage you won't find anywhere else.
SWBF2 2D Radar
Our on-screen 2D radar provides constant information on the positioning of allies and enemies around you. Use this information to keep abreast of your position relative to others, whether you're pushing up with your team-mates, or behind enemy lines. Avoid tunnel-vision while sniping with 2D radar to keep track of enemies trying to flank you for an easy melee kill.
Secured Against Detection
Stay off the radar with the combination of our secure cheat client injection which safely loads our SWBF2 cheat into the game, along-side our light-weight code which leaves no footprint in the game client. Our Star Wars Battlefront 2 Hack is secured against game client detection as well as developed with multiple features to help avoid Fairlight's tracking of player statistics and gameplay.
Star Wars Battlefront 2 Hack Features
Aimbot
Enable Aimbot
Auto Aim
Visibility Checks
Field of View
Ping Correction
FPS Correction
BulletDrop Correction
BulletSpeed Correction
Stick to Target
Activation Key
Lock-On Message
2D RADAR
Show Radar
Radar Movement
Radar Size
Misc
In-Game Mouse Driven Menu
Cheat Watermark
Game FPS
Game Resolution
Current Time
ESP
Enable ESP
Line ESP
Name ESP
Distance ESP
Health ESP
Box ESP
HeadDot ESP
Traceline ESP
Traceline Size
Settings
Player Visible Color
Player Invisible Color
Crosshair
Save Settings
Load Settings
Move Menu
Resize Menu
Protection
Undetected by SWBF2 Game Client
Undetected by Fairfight
Dominate Online with our Star Wars Battlefront 2 Hack!
What do our VIP members think?
Best Cheats Around
★★★★★
"
Wallhax is such a great community because it has so many options and gets regular updates. they're so easy to use unlike most cheats ... With Wallhax you just open the client pick what cheat you want out of the long list of cheats, click load and your good to go, when it opens up in game you get a sexy in game menu ... Love you guys will always be a fan, keep it up.
"
Amazing
★★★★★
"
Absolutely Amazing! I've been using these hacks for 2 months almost! These hacks are superior and its wonderful how active the community is! I have had no issues with these hacks, I just check everyday to ensure my accounts safety. As any safe user would of course. No complains what so ever, helpful staff, great addition to anyone who love to be able to combat hackers at any time, in a safe manner.
"
Very Good Hacks
★★★★★
"
Your hacks are the best ones out there for me, and I dominated the games. With your hacks, I was unstoppable. 10/10 Would use your hacks again.
"
5

out of

5

based on

11

reviews.
Overall rating:
Everything You Should Know About a Star Wars Battlefront 2 Hack
Can't get enough of Star Wars Battlefront 2? This amazing game from the storied franchise has captivated the hearts of millions of gamers across the globe – and for good reason! The game takes players to the iconic planets and allows them to play their favorite characters. Whether you want to play Luke or Darth Vader, it's totally up to you! This game is packed with lots of action and outstanding graphics, making for an excellent gaming experience.
If you've been playing for a while now, then you might find that other players just seem unbeatable. No matter how good you are as a player, there are other gamers who just appear to be on another level. In reality, though, you can probably compete against them. It's just that they gain an advantage over you because they're using a Star Wars Battlefront 2 hack. Do you really think somebody's so good that he can snipe you from afar while you're safely hiding? No chance! We'll tell you more about Star Wars Battlefront 2 cheats.
To make things a bit more interesting between you and these hard-to-beat opponents, you might want to consider using hacks yourself. You may not have used any form of hack in the past, thinking that it's not the best way to enjoy the game. But you might surprise yourself with how much more enjoyable the game becomes when you can do pretty much anything you want, all while dominating the competition.
One of the most popular cheats in this game is a Star Wars Battlefront 2 aimbot. As the name suggests, it lets your character aim automatically, so you wouldn't miss, waste ammo, and leave yourself open for opponents to shoot freely. You have probably heard of this cheat in other shooting games as well, but the aimbot hack has come so far. It now comes with lots of configurable options such as movement prediction, visibility checks, and smart target select. All of these features allow you to target your opponents better and shoot them down more precisely than ever.
Another popular Battlefront 2 hack is ESP. This cheat allows you to collect all the information you need about all the players on the battlefield. You can see where the other players are located on the map, how much health they have, and other information that can give you an edge. As the old adage goes, knowing your enemy is half the battle. It's up to you how to leverage this knowledge to beat your opponents.
The 'no spread' hack has also become increasingly popular. This cheat makes your shots even more powerful. It basically means that your shots will not spread, allowing the full force of your weapon to be felt by your opponent. Just imagine using this hack alongside aimbot. You'll become a beast out there!
Now that you know more about Star Wars Battlefront 2 hacks, it's time to give it a try yourself. Remember to try to be reasonable with your use of game hacks. You don't want to overdo it as it can cause you to get banned.