Cheat Information
Security Status: Undetected
Pricing: Click Here
Compatibility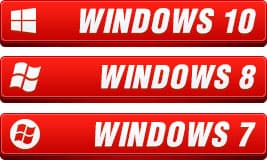 Architecture Support

Wallhax Cheat Rating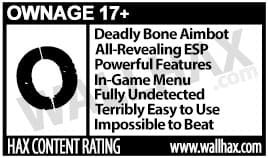 Enhance your combat abilities with a powerful new Star Wars Battlefront hack from Wallhax. Take your faction to victory, whether you support the Empire or Rebellion with a deadly bone aimbot, full ESP features, 2D Radar and many more features like No Spread and No Recoil. Our hack gives you the key abilities to top the scoreboards every battle and take your faction to victory.
Looking for our SWBF2 Hack?
Whether you're fighting for every inch of ground on Hoth or Jakku, defending your AT-AT or dog-fighting in the skies, our cheat gives you the advantage you need. With our bone aimbot, lock on to enemies from hundreds of feet away, with perfect accuracy. Dominate at long range with a rifle or up close with your blaster. With vehicle aiming in development, you'll be extremely deadly with any vehicle weapon, cutting through swathes of enemies.
3D ESP and 2D radar give you the ultimate tactical advantage, letting you see exact positions of enemy players, along with important information like health, distance, weapons and more. Wait for your enemies to come out of hiding, or foil an ambush with a grenade.
Maximize your points and own the scoreboard with our suite of features. You'll be the MVP of your team every game, and rank up faster than ever before. With our Battlefront hack, unlock the best gear faster than anyone else as you dominate every match you play.
Star Wars Battlefront Hack Features
Bone Aimbot
Bone Aiming
Auto Aim
Custom Aimkey
Field of View
Visibility Checks
Aim Style (FOV, Distance)
Aim Bone
Lock-On Message
Misc
No Recoil
No Spread
Cheat Watermark
Show Crosshair
Crosshair Size
In-Game Mouse Driven Menu
Protection
Undetected by Fairfight
Undetected by Punkbuster
ESP
3D Box
2D Lines
Name ESP
Distance ESP
Health Bars
Head Dot
Head Dot Size
Tracelines
Traceline Size
Show Friendlies
Show Enemies
2D RADAR
Show Radar
Show Friendlies
Show Enemies
Dot Size
Radar Size
Secure the win with our Star Wars: Battlefront Cheat!

Now available for the release of the game!