Cheat Information
Security Status: Undetected
Pricing: Click Here
Compatibility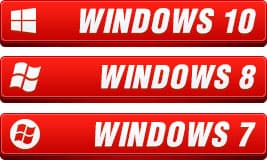 Architecture Support

Wallhax Cheat Rating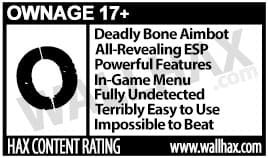 Become the DEMON with the
most brutal DOOM Hack available!
Rule the arena with Wallhax's fully featured DOOM Hack. Instagib your opponents with our deadly accurate aimbot that makes you a master with any weapon and loadout you can imagine
Full ESP options like health ESP, skeleton ESP and line ESP let you see the locations and statuses of your opponents at any time letting you set up ambushes and massive combo kills as you fill the arena with your enemies' blood. Enhance your tactical knowledge with 2D radar so you can see at a moment's glance if an enemy is coming up on your six.
Rank up fast and earn maximum experience with these powerful features in our Doom cheat. Every feature can be enabled, disabled, or configured through our easy-to-use mouse driven menu, that makes saving and loading your features easy so you can have your perfect configuration ready at a moment's notice.
Of course, unlike many public cheats, our cheat is undetected by the game's anti-cheat and secured by Wallhax's dedicated cheat client, so you can rest easy while playing.
Our DOOM Hack Features
Deadly Aimbot
Auto Aim
Custom Aimkey
Field of View
Visibility Checks
Smooth Aiming
Ping Correction
FPS Correction
BulletDrop Correction
BulletSpeed Correction
Main Target (Stick to Target)
Lock-On Message
Maximum Distance
No Spread
No Recoil
2D RADAR
Show Radar
Radar Movement
Radar Size
Misc
In-Game Mouse Driven Menu
Cheat Watermark
Game FPS
Game Resolution
Current Time
ESP
Line ESP
Name ESP
Distance ESP
Health Bars
Tracelines
Traceline Size
Skeleton ESP
Warning System
Head Dot ESP
Customization
Player Visible Color
Player InVisible Color
Crosshair Color
Crosshair
Save Settings
Load Settings
Protection
Send your enemies to hell with our DOOM Hack!