Hunt Down Your Opponents With Our Aimbot & Visual Fallout 76 Hacks
See the locations of every NPC, creature, ghoul, robot, and player with Wallhax's assistive 2D radar and ESP cheat features. Lock on easily with our deadly bone aimbot.
See Our Members Domination On The Fallout 76 Hacks Community Feed! #wallhax
Post your Wallhax Fallout 76 screenshots and video with #wallhax on Twitter/Instagram/Youtube to get featured below!
Dominate in Fallout 76 PVE and PVP
Whether you want to complete the story and build a massive base, or dominate in dynamic PvP and acquire the best loot, get the ultimate advantage with Wallhax!

3D Player ESP

IceCode Aimbot

Box ESP

Secure Client

EAC Protected

Health Shading
Blast through Fallout 76 quests faster than ever before with help from Wallhax's ESP. See every NPC in your vicinity, and track down valuable mobs for loot, or quickly complete quests. You'll be able to progress through the game and acquire resources even faster with assistance from our ESP cheats.
Want to dominate in open world PVP? See exactly where other players are with ESP and 2D radar, letting you hunt them down with ease. If you're chasing after a bounty target, you'll have the game-changing knowledge to help secure a kill.
If you're trying to build up your base, keep it protected with 2D radar that lets you track any approaching targets. You'll know long before any opponent even gets close which way they're coming from, and will hold the upper-hand in any combat encounter.
Aimbot
Enable Aimbot
Aimkey Lock-On
Visibility Checks
Field of View
Ping Prediction
FPS Prediction
Weapon Prediction
BulletDrop Correction
BulletSpeed Correction
Draw Aim Location
Activation Key
Lock-On Message
2D RADAR
Show Radar
Radar Movement
Radar Size
Misc
In-Game Mouse Driven Menu
Cheat Watermark
Game FPS
Game Resolution
Current Time
ESP
Enable ESP
Friendly ESP
Player ESP
Enemy NPC ESP
Line ESP
Name ESP
Distance ESP
Health ESP
Healthbar ESP
Level ESP
Box ESP
HeadDot ESP
Traceline ESP
Loot ESP
Junk ESP
Crate ESP
Settings
Crosshair
Save Settings
Load Settings
Move Menu
Resize Menu
Join The 170,000+ Member Wallhax Community,

Top performing players in every Wallhax supported title!
Find out why Wallhax is a leading private cheat provider for the top multiplayer games!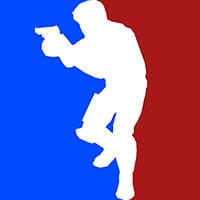 Very Happy
This is an awesome program. Best I have seen, you have a life long subscriber here.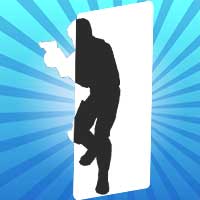 100% Recommend
I 100% recommend buying these cheats for at least a 3-day trial, if not a months worth. I can guarantee that they work very nicely on every game I tried them on, (after a little bit of help, and troubleshooting) and if you are a person looking to make some quick cash in Heroes and Generals, Grand Theft Auto V, etc; these are the perfect cheats for you.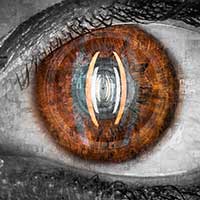 Best hack out there.
Wallhax.com is the best cheat/hack site I have ever come across. Forums are great for support and the cheats are amazing! The Owner and Admins are doing a great job! Aimbot is 10/10! Absolutely perfect!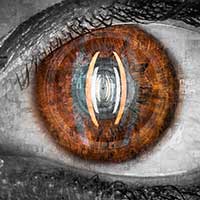 Best Cheats Around
Wallhax is such a great community because it has so many options and gets regular updates. they're so easy to use unlike most cheats ... With Wallhax you just open the client pick what cheat you want out of the long list of cheats, click load and your good to go, when it opens up in game you get a sexy in game menu ... Love you guys will always be a fan, keep it up.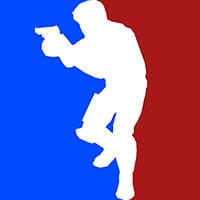 Very Good Hacks
Your hacks are the best ones out there for me, and I dominated the games. With your hacks, I was unstoppable. 10/10 Would use your hacks again.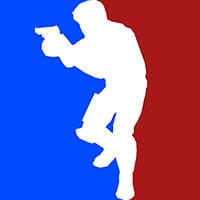 🙂 What a life saver Wallhax is.
I played Rules of Survival for like 7 hrs straight it was some much fun, I came in 2nd place a few time coz I'd run into other players who have the same hack lolol, but I made some friends who use the hack, so we stayed together, its more safe to play with other hackers less likely that hacker is gonna report a hacker. Thnks Wallhax ill be here for a long time, this is the best thing I bought this year. Im gonna play Mass Effect now, just made every game I own brand new :].
wayrock ,
VIP Subscriber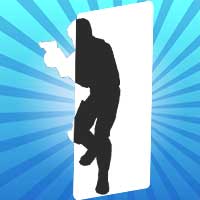 Amazing
Absolutely Amazing! I've been using these hacks for 2 months almost! These hacks are superior and its wonderful how active the community is! I have had no issues with these hacks, I just check everyday to ensure my accounts safety. As any safe user would of course. No complains what so ever, helpful staff, great addition to anyone who love to be able to combat hackers at any time, in a safe manner.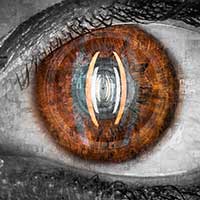 Amazing
Very good cheats, work very well! Easy to load up using a very nice client! Cheat interface is very easy to use and has a lot of options! Amazing cheats & dedicated staff. A+
Gear Up With The Most Powerful Fallout 76 Hacks
Lock on to enemies with a precision aimbot, or track your opponents regardless of where they hide with deadly cheats for Fallout 76. Become the nightmare of other players, or farm entire bases of NPCs faster than you ever could before with these game-changing hacking features.
Just When Can You Download Fallout 76 Cheats?
Everyone wants to start playing the latest Fallout game from developers Bethesda Game Studios and publisher ZeniMax Media. At E3, Todd Howard confirmed that there would be a beta of Fallout 76 before its release date of November 14th. During the game's beta, cheat developers will start working on developing their cheat features for the game. Some cheats could become available during the beta for the game, depending on how long it lasts.
What's In Fallout 76?
Unlike previous Fallout games, 76 is an entirely online experience. Many people have compared it to Rust, though it remains to be seen how much it may differ. All humans in the game will be players, though that still leaves room for friendly NPCs in the form of ghouls and robots. This makes sense, as Fallout 76 only takes place a few decades after the bombs dropped in West Virginia. Therefore, the only humans alive would be those leaving the vaults, others who survived the basts would have become ghouls, and many robots built before the blasts could still be active.
The game will feature base building as a large feature, as well as the ability to move your base. This is one of the features that remind people of rust, as the game has been billed as a survival title. Hacks for the game will make it much easier to build up your base quickly and farm for materials.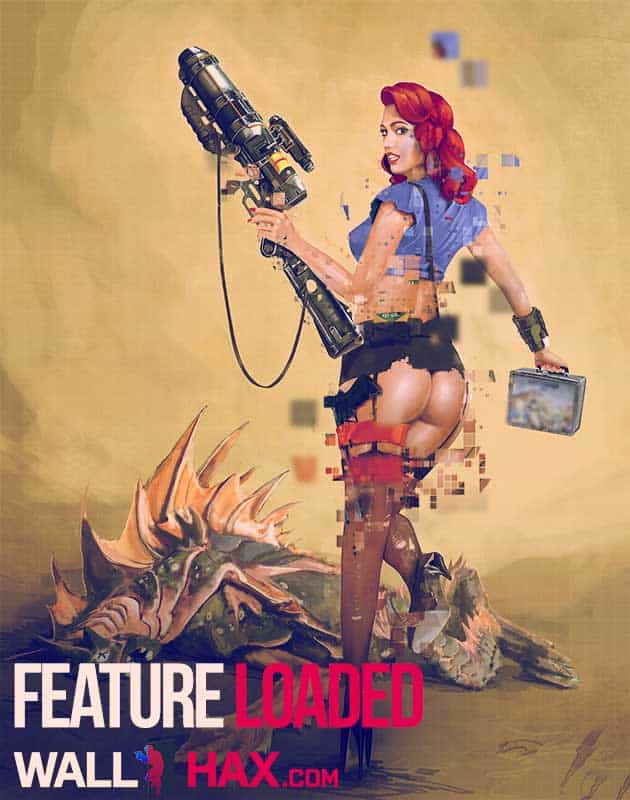 There is also the ability to drop nukes on the map. To accomplish this, it'll take a group of players to get the necessary items, and then clear out a large installation filled with hostile NPCs, a bit like a dungeon or raid you might see in an MMO or Destiny type game. Then, you'll be able to drop a nuke on the map, and head there to pick up whatever loot is left behind.
The game is also offering open world PVP. This means that while you're minding your own business, another player can come along and shoot you. It's unclear what incentive there is for PVP in the open world, and whether other players can get loot off your body. But we'll be glad to have aimbots and ESP at the ready none-the-less.
The Top Fallout 76 Cheating Features:
Player ESP – With this cheat feature you can see exactly where other players are. This will help you avoid being ganked, or alternatively hunt down other players near you. With ESP, even if someone is hiding behind a wall lying in wait, you'll know exactly where they are.
Item/Drop ESP – Find valuable items or resources quickly and easily. This feature would let you see any lootable items or resources in the game, and will be incredibly handy for people trying to gear up and build their base. The faster you can farm, the more quickly you can create an impenetrable fort!
Bone Aimbot – This Fallout 76 cheat lets you lock on to enemy players or NPCs, making you fully accurate against opponents so you don't waste a single bullet. The aimbot is way more effective than using VATS and having the game set your accuracy percentage.
2D Radar – This feature gives you a box on your screen that shows dots around your character to indicate where other players or NPCs are in your vicinity. This can be a very helpful feature if you want to keep track of your surroundings without constantly looking around.
Cheating To Construct Your Ultimate Base
Build your base even faster with available private hacks for Fallout 76! With resource ESP cheats, you can quickly find valuable resources without having to waste tons of time looking around. Just make a bee-line straight to the best stuff! With faster resource gathering, you can build and upgrade your base even more quickly, keeping enemy players and NPCs out.
How to Become a PVP Hacking Nightmare
Want to terrorize every noob on the map? With a Fallout 76 hack, you can become a living god of the wasteland, always knowing where every nearby player is, and being able to lock on to them with a deadly headshot aimbot. With that kind of damage and a handy sniper rifle, no one will be able to stand in your way.
Check Back for Fallout 76 Hacking News
With Fallout 76 now available, we have released our cheat with our aimbot, ESP, 2D radar and more! Create your forum account below and join the community!
More On Fallout 76 Hacking