Rule The Battlefield With Mordhau Auto-blocking Cheat & ESP Hack!
Decimate anyone in single combat and with the help of Wallhax's Mordhau hack features. Block all of your opponent's attacks with our automatic auto-blocking feature, with super-human response time. Use our 3D ESP to quickly and easily identify the enemy in team battles, or hunt down individual opponents in battle royale!
See Our Members Domination On The Mordhau Hacking Community Feed! #wallhax
Post your Wallhax Mordhau screenshots and video with #wallhax on Twitter/Instagram/Youtube to get featured below!
Ready to start slaying opponents left and right, and topping the scoreboards?
Take on your foes in 1v1 combat and destroy them as you block every attack they throw at you, and then hit back harder with help from our auto blocking and auto lock on features.

3D Player ESP

IceCode Aimbot

Melee Cheats

Secure Client

Anti-Cheat Measures

Health Shading
Increase Your Skill
Instantly increase your Mordhau skill level with our melee automation cheat features. With the help of the Wallhax cheat features, automatically block your opponent's attacks so you can focus on other areas of combat like your positioning, feints, and attacks. Whenever an opponent attacks, the cheat will automatically attempt to block, not only melee attacks but kicks as well. Choose whether to enable our auto lock-on feature to keep your view locked to your opponent, and also automatically turn to even block attacks from other directions as well!
Hunt The Enemy
Be a force to be reckoned with whether playing in team modes, or in battle royale. Use our 3D esp in team-fights to quickly identify targets and avoid being flanked. ESP features include tracelines, health ESP, stamina ESP and more. Gain the upper hand when playing a ranged class by being able to see where the enemy is at all times on the battlefield.
In Battle Royale, use the 3D ESP to hunt down your opponents and eliminate them, while you slay your way through everyone who stands in the way of #1!
Melee Automation
Auto Blocking
Block Melee Attacks
Block Kicks
Auto Lock On
NEW: Auto Riposte (beta)
Misc
In-Game Mouse Driven Menu
Cheat Watermark
Game FPS
Game Resolution
Current Time
2D Radar
Radar For Friendly/Enemy Players
Resize Radar
Radar Zoom
Customize Radar
ESP
Enable ESP
Battle Royale Mode
Show Friendly ESP
Line ESP
Name ESP
Distance ESP
Health ESP
Healthbar ESP
Stamina ESP
3D Box ESP
HeadDot ESP
Traceline ESP
Settings
Crosshair
Save Settings
Load Settings
Move Menu
Resize Menu
Join The 170,000+ Member Wallhax Community,

Top performing players in every Wallhax supported title!
Find out why Wallhax is a leading private cheat provider for the top multiplayer games!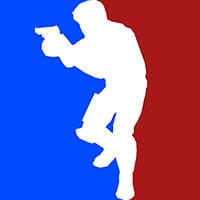 Destroyer of Servers
The Esp especially when just show head markers is shown. makes it very very easy to tell where all your team and enemy players are ... Overall. i love it. destroying servers has become my joy..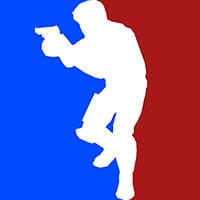 Mordhau cheat review ?
I've used Wallhax's cheats a few times in the past, and I must say I've never ever been disappointed with any of the cheats I have tried.
There's always been quick updates and good cheats. This Mordhau cheat is absolutely awesome, couldn't ask for any better honestly.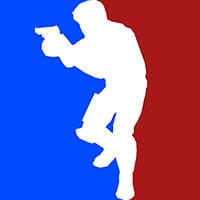 whatwhatlol
VIP Subscriber
"50 Hours Played"
50 hours played, no ban - working well. Updated constantly.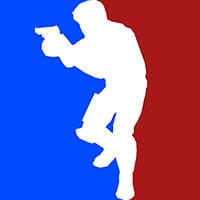 TheFrostorm
VIP Subscriber
A Quick Review of Mordhau
I had the chance to test out the Mordhau cheat almost since the first day it came out, although at first it was a bit more buggy than it is currently, it was still almost unbeatable when it came to duels, which I believe was a promising start. What's better was that I've seen it almost updated daily, the developer(s) adding features the customers asked in the forums and the admins listening to other's play-testing. The bot itself may not be perfect at the moment, but quick updates and admins that listen out and consider implementing stuff is more than worth it, I can see it getting even better soon enough.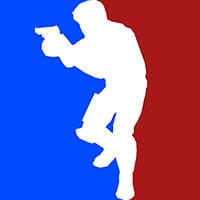 FallenCheat
VIP Subscriber
Mordhau Testimonial
...for everyone that is looking to get better at Mordhau I recommend the hack 100% at his state, it will give you a HUGE help and boost to your playstyle trust me <3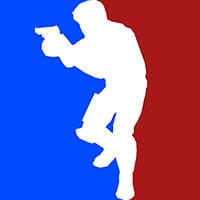 Mysticstick
VIP Subscriber
"Updated constantly"
I started playing Mordhau about a week ago using Wallhax's cheat and it has been updated constantly. From when I started playing to today, it has been updated about 3-4 times with new features. As if autoblock wasn't enough, the devs add in an Activation key now and I'm sure more to come. It's a gift that keeps on giving.
Hacking Mordhau: Frequently Asked Questions
Want to know more about cheating in Mordhau? Below we answer the most frequently asked questions we get on game hacking.
Why Use Mordhau Cheats?
If you want to instantly improve your in-game skills and performance, there's no easier way then with cheats. Features like our auto-blocking and ESP will immediately help you start getting more kills as soon as you enable them. If you want to become an absolute beast on the battlefield in and be cutting down opponents left and right, auto-blocking will let you focus on your own attacks and cutting down your foes while you block each of their attacks in turn. Mordhau combat can be incredibly complex, and so letting our lightning-fast autoblocking code handle one aspect of combat will let you focus on and improve your offense.
What Hack Features Are Available for Mordhau?
Our cheat includes a number of features, but the most popular one is no doubt our auto-blocking, giving you a big advantage in combat at all times while it's enabled. Auto Lock-On can automatically control your view and keep you locked to anyone trying to attack you, ensuring you can both block and strike back. Our 3D ESP lets you see the locations of opponents on the battlefield at all times, and 2D radar lets you see where they are around you at all times, so you can avoid having someone running up behind you without your knowledge.
Are Free Hacks Available For Mordhau?
If you are looking for free software for the game, you can check common game hacking forums where cheat developers will sometimes release public cheats for the game. Keep in mind, however, that these cheats will likely have very basic features. We've put a lot of work into our melee automation features, and were one of the only developers to offer a For Honor cheat at launch with similar auto-blocking features.
Where Can Mordhau Hacks Be Downloaded?
Wallhax offers the first game hack for the game, and it's currently available to all our VIP subscribers. To get access, just create your account using one of the buttons on this page, then after you verify your email you will be able to purchase a 1-Month or 3-Month Subscription. You'll get immediate access to our cheat client where you can securely load the cheat and be cheating in a matter of minutes from now!
Why Pay For Game Cheats?
If you want the best cheats for your games of choice, you'll likely have to pay. Our team works to develop feature-rich cheats and are supported by the subscription model we use. Not only that, we almost always update our cheats within 24 hours if they stop working after a game update, whereas public cheats often stop working and you have to find a new one. Our cheats are loaded securely from our dedicated cheat client, and unavailable for game developers to easily reverse-engineer and detect.
Is It Safe To Use Mordhau Cheating Software?
With any multiplayer game, there is always a risk of being banned for cheating, so there is always a risk of being banned. Wallhax uses our cheat client to add an extra layer of security to each of our cheats. Our team has combined decades of experience in the cheating scene and develops our cheats with safety in mind.
Latest Updates on Mordhau Cheating