Cheat Information
Compatibility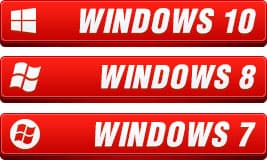 Architecture Support

Wallhax Cheat Rating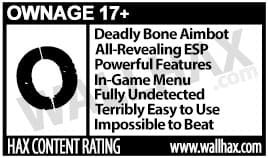 Become an absolute MONSTER with Wallhax's private Evolve Stage 2 Hack. Lock on to your opponents with our deadly bone aimbot including silent aim, use our EXCLUSIVE feature "Shoot Through Walls" to damage the enemy even through terrain, and track players, wildlife, or the monster with our Full ESP.
With our aimbot, lock on to the monster and other wildlife as a hunter to make every bullet count and deliver maximum DPS. Customize your aimbot to your liking with features like FOV, and aimkey support. As the monster, ensure every attack hits as you lock on to hunters and tear them apart with precision.
Wallhax ESP gives you the maximum advantage in every match as you know the exact locations of the hunters, or the monster depending on your role. As a hunter, track the location of the monster constantly to catch him at his most vulnerable. As a monster, avoid the hunters, or catch any stragglers away from the group.
Configure every cheat setting through our in-game menu for easy cheat configuration. Our Evolve Stage 2 private cheat is secured against detection and loaded through our cheat client for safe and secure injection into the game.
Evolve Hack Features
Aimbot
Enable Aimbot
Auto Aim
Custom Aimkey
Field of View
Visibility Checks
Ping Correction
FPS Correction
BulletDrop Correction
BulletSpeed Correction

EXCLUSIVE

– Shoot Through Walls

EXCLUSIVE

– Silent Aim

EXCLUSIVE

– Teleport to Target
2D RADAR
Show Radar
Radar Movement
Radar Size
Misc
In-Game Mouse Driven Menu
Cheat Watermark
Game FPS
Game Resolution
Current Time
ESP
Line ESP
Name ESP
Distance ESP
Health ESP
Animal ESP
Object ESP
Player ESP
Monster ESP
Settings
Player Visible Color
Player Invisible Color
Crosshair
Save Settings
Load Settings
Move Menu
Resize Menu
Protection
Become the MONSTER with our Evolve Cheat Today!
What do our members say?
No Problems
★★★★★
"
Been using Wallhax cheats for a while have haven't found a performance problem or anything wrong whatsoever. Would recommend it to anyone 😀
"
Extremely Powerful
★★★★★
"
The Wallhax Evolve cheat is extremely strong, and the aimbot never disappoints when attempting to absolutely destroy the monster's armor and health. The aimbot and the shoot through walls exploit can make for a real fun time rage hacking ... The functions that have been added make this cheat extremely powerful compared to other cheat providers which are releasing a hack for the game and with the fast updates Wallhax certainly is the best cheat provider out there for all of the games that it supports 😀
"
5

out of

5

based on

2

reviews.
Overall rating: