Note: This cheat is not currently available.
Dominate With Our Deadly
Fear The Wolves Hack
Track your opponents with Wallhax's cheat featuring full ESP, see wildlife and AI, vehicles on ESP and more for the ultimate in-game advantage.
Unlock The Top Cheat Features
With NextShield Protection
Wallhax offers the best balance of game-changing cheat features while not compromising on precautionary anti-cheat measures.
Get the ultimate advantage in Wallhax's NextShield secured, private Fear The Wolves hack. We've stripped away unnecessary features that make cheats easier to detect and are delivering on the core cheat features you want to decimate every other player you come across in-game.

Player ESP

Health ESP

AI/NPC ESP

Secure Client

Vehicle ESP

Cheat Updates

Box ESP

EAC Protected
Gear Up Fast
Win Every Match With Our Cheat
When it comes to the end of the match, our Fear The Wolves ESP cheat gives you the definitive upper-hand, letting you track down and eliminate anyone who might prevent you from getting your chopper out. The cheat tells you where they are, all you have to do is shoot! Increase your likelihood of winning a match by 10x or more with the help of our hack features.
No Security Compromise
Fear The Wolves Cheating
We've limited the feature set and code to keep our cheat light-weight and reduce unnecessary code that could be easily detected by anti-cheat signatures. At Wallhax we believe in keeping our users undetected first and foremost, and for Fear The Wolves this means cutting back features that we could otherwise advertise to sell more subscriptions. We'd rather keep our users safe and playing the game, and hope you'll agree with our approach! We've also implemented our new NextShield system to our FTW Cheat that adds an additional layer of protection.
Fully Loaded ESP
Wallhax's ESP features give you all the information you need in order to decimate anyone you come across in Fear The Wolves. Full Player ESP lets you track other nearby players from the beginning of the match, letting you avoid them while you loot items, or ambush them to grab their gear.
With Box ESP and Health ESP on screen at all times you have a massive tactical advantage. This includes NPC/AI ESP, letting you avoid the animals and monsters on the map so you can conserve your ammo and health items.
Finally, Vehicle ESP lets you both track down a car to help you make it to the helicopter, and track any other players who also might have found one.
NextShield Included
Wallhax's Fear The Wolves Hack is one of Wallhax's new NextShield protected cheats designed with safety in mind first and foremost, offering additional protections against Easy Anti-Cheat. This is obvious from our cheat features; there's no aimbot, menu, radar or miscellaneous features that leave unnecessary code footprints that anti-cheat can pick up on unlike some of our competitors who are detected regularly. We don't cut features lightly, but we believe it's better to reduce the likelihood of a detection than include a bunch of cheats that aren't needed to dominate your matches.
Outside of the cheat code itself, in the past year we've made multiple updates to our cheat client code to more securely inject our hacks into your game. This secure injection further reduces the risk that the game's anti-cheat would pick up on this process and adds an additional layer of security exclusive to our service.
Hundreds of Active Wallhax
Subscribers Can't Be Wrong!
Read loads of rave reviews of our cheats from the hundreds of satisfied Wallhax users, with more coming in every day!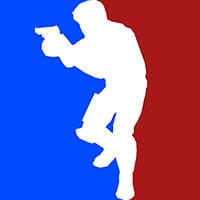 The Best Out There
This program is the best I've ever used and if you go anywhere else you are wasting your time. This one is the most affordable one out there, and it works great...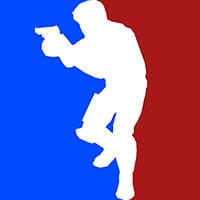 Thank you
Just wanted to leave a quick testimonial. I've tried many websites and the past, and none compare to wallhax. The smoothness, minimal crashes and errors and excellent service, and now even EAC titles which most other sites have completely given up on! Couldn't be happier as a customer. Keep up the good work!
bmk4213 ,
VIP & 'Plus' Member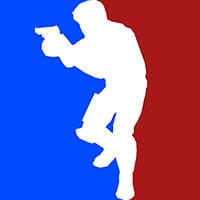 ? What a life saver Wallhax is.
I played Rules of Survival for like 7 hrs straight it was some much fun, I came in 2nd place a few time coz I'd run into other players who have the same hack lolol, but I made some friends who use the hack, so we stayed together, its more safe to play with other hackers less likely that hacker is gonna report a hacker. Thnks Wallhax ill be here for a long time, this is the best thing I bought this year. Im gonna play Mass Effect now, just made every game I own brand new :].
wayrock ,
VIP Subscriber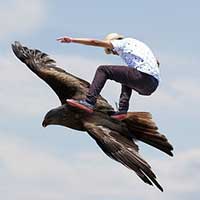 The End Result Is Amazing
I've tested several game hacks from WallHax, and the end result is amazing. Might be one of the best hacks ever made if not the best. The pricing is quite cheap compared to what you get for it. All in all, this site provides good and reliable hacks. I'd give this site and its products 10/10.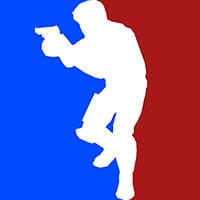 Very Good Hacks
Your hacks are the best ones out there for me, and I dominated the games. With your hacks, I was unstoppable. 10/10 Would use your hacks again.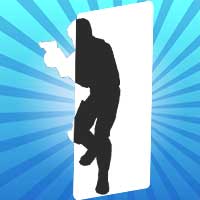 100% Would Recommend
wallhax.com is my favourite cheat provider with a great variety of games. You would certainly like it too...Enjoy this amazing provider! 100 % would recommend , great staff and fast response!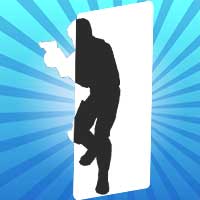 100% Recommend
I 100% recommend buying these cheats for at least a 3-day trial, if not a months worth. I can guarantee that they work very nicely on every game I tried them on, (after a little bit of help, and troubleshooting) and if you are a person looking to make some quick cash in Heroes and Generals, Grand Theft Auto V, etc; these are the perfect cheats for you.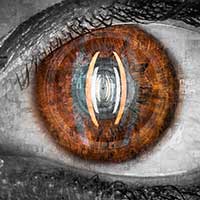 Best hack out there.
Wallhax.com is the best cheat/hack site I have ever come across. Forums are great for support and the cheats are amazing! The Owner and Admins are doing a great job! Aimbot is 10/10! Absolutely perfect!
More Information on Cheating in Fear The Wolves
In Fear The Wolves, battle against players, the radiation, and the environment in exciting 100 player battle royale style matches. But this ain't your momma's battle royale, with threats around every corner, whether it's radiation on the wind, storms, the local denizens, or other bloodthirsty players trying to get the last helicopter out. Our Fear the Wolves cheats will give you the much-needed help you've been waiting for.
The game is developed by Vostok Games, a developer from Kiev from employees that worked on the S.T.A.L.K.E.R series and Survarium. It's easy to see the resemblance, with the focus on another post-apocalyptic wasteland and gorgeous visuals while maintaining a dark tone.
For better or for worse, Fear The Wolves is another battle royale style game, where you'll be dropped onto a map with 100 other players and have to find items and gear, avoid hazards, take out any other people you come across, and finally extract on the helicopter that shows up in the final minutes of the map. The game has a number of interesting twists on the battle royale formula that make it different from what's already on the market and have attracted tens of thousands of players to the game's beta and subsequent Early Access release.
How To Survive The Apocalypse
When you begin a match you'll start with almost nothing and will need to scavenge for items. Finding good weapons is a high priority, as well as ammo, med-kits, and gear to survive radiation exposure.
With Wallhax's 'FTW' ESP, you can keep track of any nearby players or AI, and either try to eliminate them or stay out of their way. Killing an opponent is an easy way to get a bunch of gear that someone else went to all the work of gathering, so there is a significant reward for doing so.
As you traverse the map you'll have to keep an eye out for wildlife and mutants, and the ESP that shows AI will be extremely helpful for this and ensure you aren't taken by surprise. Just because it's not a player doesn't mean it can't kill you.
If you need to get away from windblown radiation quickly, a vehicle can be acquired if there happens to be one nearby. Our vehicle ESP will let you find these, as well as avoid other players who might try to run you over in one!
As you make your way to the final tiles of the map without radiation, the helicopter will appear and wait for a player to extract. If there are multiple players still alive, it's probably not worth trying to extract if they're close. So using the ESP you can hunt down any last players in the area so that you can extract safely. Getting off the map will result in some great rewards for surviving, and with our Fear The Wolves hack you can expect to survive far more easily than ever before!
Are Cheats for Fear The Wolves safe?
No one wants to get banned from cheating in a game because it usually means having to buy the game again. However, there is always of being banned in a game, and thus you have to be prepared for this possibility before deciding to cheat. That said, at Wallhax we developed our hack for Fear the Wolves with safety in mind, limiting the feature set to make it much harder for the game's anti-cheat, Easy Anti-Cheat, to detect. We also use our dedicated cheat client to securely load the hack into the game, making it difficult or impossible for the injection to be detected, increasing your safety.
Can I get a Free Fear The Wolves Hack?

While someone may develop a cheat for the game that is free to download, it's not highly likely it will remain safe to use long, as the FTW's anti-cheat will be doing their best to detect it quickly. Game developers always try to detect free cheats, as these are downloaded by thousands of people and thus have the greatest number of users. These free cheats are easy for developers to get their hands on, and are often not secured against reverse-engineering. For this reason, private cheats like ours tend to be much safer and stay undetected.
How Do I Download your Hack for Fear The Wolves?
Wallhax offers paid subscriptions to our cheats through our forum. Simply create your account by clicking the link below, confirm your account with the email we send you, and then click the "Purchase Cheats" button on the menu of our forum! Once you pay for a subscription you'll have immediate access to download the cheat and start winning matches!

5

out of

5

based on

11

reviews.
Overall rating: