Using Overkill's The Walking Dead Hacks
Although there have been a number of Walking Dead games in the past, Overkill's The Walking Dead offers a new experience. The title has both single-player and multiplayer modes and has a significant emphasis on cooperative gameplay. The game, which is scheduled to release in November of 2018, has already received a lot of positive press. Here's what you should know about Overkill's The Walking Dead hacks.
Aimbots Will Be Popular In The Walking Dead
One of the most popular hacks for any first-person shooter is the aimbot. Aimbots are designed to allow players to aim automatically. This allows players to fire clean shots in record time.
The capabilities of an aimbot vary based on the tool that is being used. Some aimbots allow players to see through walls and track enemies even when they can't be seen. It's extremely likely that people will be using these hacks when the new Walking Dead game is released.
You Won't See Many Hacks On Consoles
Overkill's new game is coming to PlayStation 4, Xbox One, and Microsoft Windows. While you'll be able to find plenty of hacks on the Windows version of the game, you probably won't see any hacks on consoles. Microsoft and Sony control their consoles, which makes it difficult to use any hacking tools.
Consoles have anti-tamper tech that keeps players from installing hacking tools. PCs don't have these kinds of restrictions, which is why they're the best option for players interested in hacks. You should think about whether or not you want to use hacks when you're deciding which version you should buy.
The Risk Of Hacking
Bans are always a risk when you choose to hack a game. With that said, it's likely that hacking won't be all that risky for players of The Walking Dead. Many players used hacks while playing Overkill's Payday series, and these players were able to avoid bans.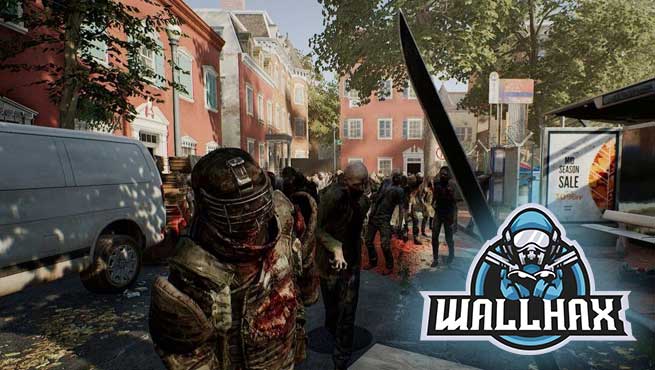 Some developers, like Blizzard, are very vigilant about banning hackers. However, there are a lot of developers that don't have the time or resources to look for players using hacks. There's always a chance that you'll catch a ban for hacking, but the risk isn't major.
How To Find The Best Hacking Tools
If you're interested in hacking this game, you'll want to keep an eye on popular hacking tools like Cheat Engine and AutoHotkey. There is a very good chance that you will be able to use these tools when you play the new The Walking Dead.
If the game is a hit, you'll probably also see mods and hacks that were created exclusively for this title. Keep a watchful eye on the hacking community and see what they're saying about The Walking Dead, especially after the game releases. You can expect CheatHappens to support the cheat with a trainer.
There are a lot of people interested in Overkill's The Walking Dead hacks. Hacking can dramatically alter a game. It can make a game easier, or it can make a game harder to play. Hacks can help you rack up kills, or they can help you to change a singleplayer game. Keep the advice above in mind if you're thinking about using hacks in this title.