Note: This cheat is not currently available.
Slay Your Way To #1 With
Our Realm Royale Hack
See your opponent's exact positions at all times with our light-weight Realm Royale Aimbot and ESP Cheat, including 3D Player Boxes with Smart Shading!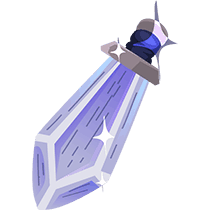 Deadly Features
Track the locations of other players at all times with Wallhax's Realm Royale 3D ESP including Smart Shading. Hunt them down with ease.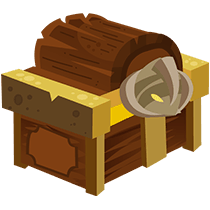 Win 1000% More
Gear up fast by eliminating other players with the help of our Smart Shading 3D Player ESP. Win more matches than ever before for loads of in-game rewards!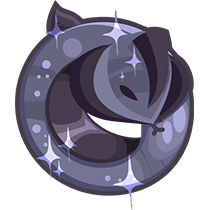 NextShield Protected
Wallhax's NextShield protection is built into our private Realm Royale hack, giving you an additional layer of security against detection not available anywhere else.
Dominate the Leaderboards
While Staying Under The Radar
We've removed any features that could easily be detected by Realm Royale's Easy Anti-Cheat software, keeping only the features you need to dominate online without unnecessary risk.
While other cheats are detected via poorly coded aimbots and code inefficient menus and features, Wallhax has taken a different approach with its NextShield secured Realm Royale private hack, giving you just what you need to decimate online. Our 'code-minimalist' IceCode Aimbot lets you lock on to opponents for maximum accuracy, while 3D Player ESP with Smart Shading gives you the ability to track every enemy player. These features combined give you a massive advantage and allow you to easily hunt down and engage opponents on your terms.

Player ESP

3D Box ESP

Health Shading

NextShield
Boost Your Win Rate 1000%
With Realm Royale Hacks
Top the leaderboards and earn more rewards than ever before with the help of our Realm Royale cheats. You'll be able to hunt down the opposing players in every match you play and know their every move with fully revealing 3D player ESP. Lock on with our deadly IceCode aimbot to ensure you don't miss a shot. As you eliminate more players, steal their loot to get the upper hand against your last few opponents. Whether you're playing a stealthy Assassin and want to sneak up on the enemy unawares, or a hunter who wants to use the ESP to lead a target coming around a corner, our cheat gives you the definitive upper-hand to win tons of games and collect a load of epic loot!
Game Winning ESP
Keep it simple without unnecessary information and text covering your screen. Our 3D Player Box ESP with Smart Shading lets you track all other players at all times, giving you all the information you need whether you want to hunt down other players or loot items in peace. Use this Realm Royale Extra Sensory Perception feature to sneak up on an opponent unawares, line up a headshot as they come around a corner, or stay out of their way if you're under-geared or out of position.
Our 3D Player ESP is additionally responsive with our Smart Shading feature, coloring the box based on the opponent's current health. This can be extremely helpful in the middle of a fight to analyze how close another player is to death and whether it's worth going for the last attack or getting out of there!
NextShield Secured
Our private hack for Realm Royale includes our new NextShield protection that we've designed to add an additional layer of security against the most aggressive anti-cheat tools like Easy Anti-Cheat. Many of our competitors offering cheats for Easy Anti-Cheat games, as well as the free cheats available are frequently detected, making them a poor choice unless you don't mind regularly creating new game accounts and starting from scratch. NextShield is a Wallhax exclusive feature and is updated frequently on our servers to maintain its' level of effectiveness.
In addition, we developed our Realm Royale cheat to be extremely light-weight code wise, reducing the possible points where anti-cheat could create a signature to detect our software. By removing extraneous features, our cheat can run undetected in the game code and avoid the many checks that anti-cheat puts in place to detect features like aimbots and code-dense graphical interfaces.