See Our Members Domination On The Rules of Survival Cheating Community Feed! #wallhax
Post your Wallhax RoS screenshots and video with #wallhax on Twitter/Instagram/Youtube to get featured below!
Cheat Information
Compatibility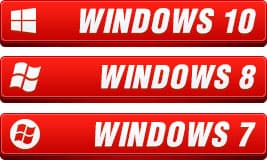 Architecture Support

Wallhax Cheat Rating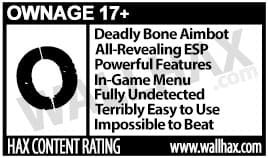 Ready to Win Nearly Every Rules of Survival Match You Play?
Stay alive and eliminate your opponents with Wallhax's private Rules of Survival hack for the PC. Gear up with item drop and dead player ESP, track down transportation with vehicle ESP, and then eliminate anyone who stands in your way with 3D player ESP and our Deadly Bone Aimbot. Win your matches with tens of kills and earn thousands of gold to unlock crates with ease!
Eliminate The Opposition
Our lock-on aimbot lets you easily take down anyone in your sights. Lock-on to your enemies for full precision with any weapon, greatly increasing your accuracy and ensuring fast kills so you can grab their loot and keep moving. With our 3D ESP including health, nametags and 3D boxes, see exactly where your opponents are at all times, letting you avoid them if you're under-geared, or helping you hunt them down to eliminate the competition and steal their gear.
Earn Thousands of Gold
Gain tons more kills than you could ever have achieved before, and survive to the end while you eliminate all your opponents. With the help of Wallhax's RoS Hack, take home the chicken dinner along with thousands of gold! You'll be able to open tons of crates to unlock new rare and unique customization options for your character.
PC Exclusive Rules of Survival Hack
Our cheat is designed for the PC version of the game. If you're a mobile player, you can download the PC version at rulesofsurvivalgame.com
Rules of Survival Hack Features
Aimbot
Enable Aimbot
Auto Aim
Visibility Checks
Field of View
Ping Correction
FPS Correction
BulletDrop Correction
BulletSpeed Correction
Stick to Target
Activation Key
Lock-On Message
2D RADAR
Show Radar
Radar Movement
Radar Size
Misc
In-Game Mouse Driven Menu
Cheat Watermark
Game FPS
Game Resolution
Current Time
ESP
Enable ESP
Player ESP
Dead Body ESP
Item Drop ESP
Vehicle ESP
Name ESP
Health ESP
Box ESP
Settings
Player Visible Color
Player Invisible Color
Crosshair
Save Settings
Load Settings
Move Menu
Resize Menu
Protection
Undetected by Game Client
Stockpile Chicken Dinners with our Private Rules of Survival Hack!
What do our VIP members think?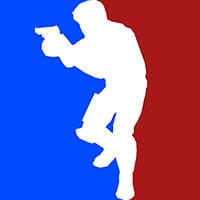 Rules of survival
Simply the best rules of survival hack on the market! Most complete with features! Everything is working as intended, aimbot,esp! Cant recommend it enough!.

5/5! from a very satisfied customer.
remy19 ,
VIP Member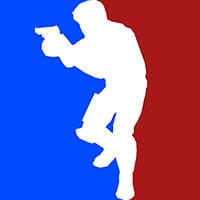 RoS Cheat
the cheat is overall easy to use a couple of clicks and your wining games left and right I've personally won like 20+ games with out a problem super simple set up like I said no complaints
warlord45 ,
VIP Member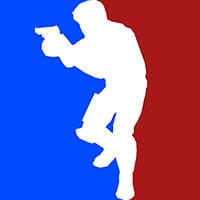 Wallhax is very nice
Wallhax is easy to use and fun I'm always on the top of the leaderboard having fun and I have never been banned this is the #1 Hacking website on the internet
0teehee0 ,
VIP Member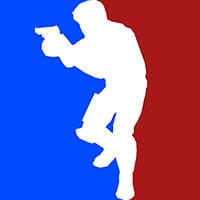 Worth It
Never thought I'd see a game like GoW 4 get an aimbot but WOW it works.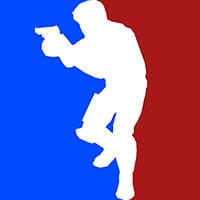 Wallhax on RoS? EZ SAVAGE!
I used the hack from yesterday, on my low spek laptop it's up fps great's game more smooth after use wallhax, what about the cheat feature, ESP work so well, 3d box help to know distance and position of enemy, health esk work perfect, EZ RUSH every game.. AIMBOT it smooth do it with rifle and single shot mode it's EZ to Headshot..
3$ for 3day it's WORTH IT.... 5 STAR for Wallhax.
ahya93 ,
VIP Member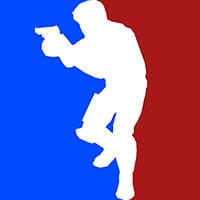 🙂 What a life saver Wallhax is.
I played Rules of Survival for like 7 hrs straight it was some much fun, I came in 2nd place a few time coz I'd run into other players who have the same hack lolol, but I made some friends who use the hack, so we stayed together, its more safe to play with other hackers less likely that hacker is gonna report a hacker. Thnks Wallhax ill be here for a long time, this is the best thing I bought this year. Im gonna play Mass Effect now, just made every game I own brand new :].
wayrock ,
VIP Subscriber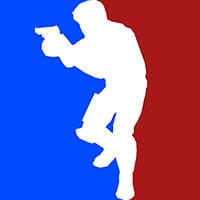 It works!!! ROS hack
I just won my 1st game after using wallhax! Easy to use and Definitely recommend it to everyone!
DafaqROS ,
VIP Member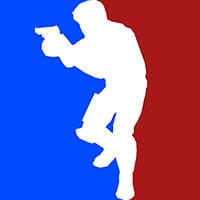 Definitely works!
So I was hesitating to buy this hack thinking that this is a scam but I tried to purchase the 3-day trial and used the ROS hack for some hours and all I can say is EXCELLENT. The hack is really cool. The aimbot is cool. Everything is cool. I hope more updates for this hack will come. The trial was worth it! Don't hesitate to buy.
bodega ,
VIP Member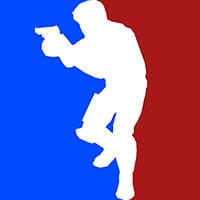 happy and fun
currently in high grand master on rules of survival, (top 10 na) and havent been banned yet using this system. it works really well. thanks for the great product gents
ninjagaiden18 ,
VIP Member
About our RoS Hack (Rules of Survival)
Using A Rules Of Survival Hack – Make The Game Easier
If you are wanting to look into Rules of Survival hacks, you're in the right place. There are a lot of hacks out there, so you have to think about what you need and what's going to work for you.
You are going to want to find a hack that lets you get the in-game currency a little more easily. That way, you can use it to unlock more of the game without having to spend too much time on it yourself. If you're a busy person, you may not have the time to collect coins in the game so you will want to find a hack that does the work for you. There are all kinds of hacks for this game, but a currency hack is one that will help you get a lot more out of the game.
You can use an RoS aimbot which basically means that you can automatically aim at other players so you can win the game more easily. If you're using an aimbot, you have to be careful because it will be fairly obvious if you are pulling off shots that shouldn't be possible. Look into what kind of hacks are out there and find the aimbot hacks that have the best reputations when you look into them. You want to just look like you're doing good at the game, not like you are cheating and getting good shots off because of that.
When you're going to use a hack, you should make a new account to use it with. That way, if you get caught and your account gets banned, you don't lose your main account. You can just create new accounts if you get banned for hacking, but keeping a profile with your legitimate account is a good idea. That way, if you can't play with your hacked accounts you can at least play without hacks. If you get banned by your IP address, don't worry because if you reset your router you can get a new IP address a lot of the time.
Before you use a RoS hack, you need to look up reviews for it to make sure it's legitimate. You don't want to use a hack that has a virus in it or that just doesn't work right. You should look up reviews on anything that you're going to use with a game so you don't end up accidentally causing problems with your account. You don't want to install a hack just to get banned right away. Look at what people have to say about the hack and then pick one out that has the best reputation.
There are a lot of Rules of Survival hacks and you now know how to find the right one for you. You may wish to even use more than one hack at a time. Either way, make sure you're using up to date hacks that have good reputations for the best results.
Cut Down Your Enemies with our Rules of Survival Aimbot
Are you hooked on Rules of Survival? The game may be relatively new, but it has captivated millions of players across the globe. This is all thanks to its quick action gameplay, making sure that there's always something to watch out for instead of wasting too much time wandering around aimlessly. With more and more players entering the game, you should expect the matches to get more competitive. But there's a way to get an advantage over the competition every single time, and that's by using a hack for RoS.
If you are a longtime gamer, then you probably know what the aimbot cheat is all about. It's widely used in the most popular shooting games, and Rules of Survival is no different. The hack allows you to hit your opponents with pinpoint accuracy. No bullets will go to waste. This gives you the luxury of focusing on your tactical skills to survive amidst the chaos around you and let the aimbot help you take down opponents when the opportunity arises.
This Battle Royale game places you in a deserted island with other unarmed players, totaling 120 who fights for survival. As soon as being dropped off from a plane, you need to survive the necessary supplies to stay alive. This includes armor and weapons which are scattered across the island. With so many players battling for limited resources, you're going to need all the advantage you could get.
Hiding from other players only works so far. The safe zone radius gets smaller and smaller, which means players inevitably face off each other to see who remains standing. Just talking about the rules of the game is exciting. You'll find yourself deeply immersed in the game, but you must formulate effective strategies to survive.
Opportunities abound for other players to kill you before you could even react. Imagine shooting at someone without knowing there's another player at your side, using this opportunity to destroy you at the same time. A split second can spell the difference between life and death. Having the ability to shoot accurately can save you precious time and help you react to situations more quickly.
The aimbot cheat gives you a tremendous advantage over other players. And if you choose, you could use other hacks for Rules of Survival including no recoil and map hack. These cheats can tell you where the other players are located so you know what position to take and fire your weapon as fast and as accurate as possible.
You may not realize it at first, but if you seem to be so bad at the game because of other players demolishing you all the time, then they are probably using a Rules of Survival aimbot. It's not that you're terrible at the game. Other players are simply utilizing cheats to gain the upper hand and boost their chances of surviving. The question now is: Do you want to keep getting destroyed by them?
How To Find The Best RoS Hack (Rules of Survival)
A Rules of Survival hack is not hard to find. You just have to make sure that you get the right hack to do the right job for you. Here are some tips on finding and using hacks with this game in particular.
When you're going to hack your game, make sure that you use an up to date hack. You don't want to use an old one that the gaming company already knows about, because it can end up getting your account banned and/or it may not work in the first place because what it can hack may have been disabled. You have to be careful about picking a hack because a lot of them are just outdated or don't work. That's why you have to research the different ones that are out there and pick out what's going to work the best for you.
When you're going to use a Rules of Survival hack, see if you can find reviews on it from other people that used it to make sure it works properly. You can also find out if it's a good quality hack or not, through reviews. You want to know if you're installing something that is going to work or if it's a waste of your time and should be avoided at all costs. There are some hacks that just don't work or that alert the gaming company to the fact you're hacking which can lead to your account being suspended.
If you want a hack for coins or anything else in the game, make sure you specify that when you're searching for hacks. The in-game currency can be hard to make a lot of if you don't play a lot, but with a hack for Rules of Survival, you can get more of it quickly. You have to be careful, however, because some people don't know how to create good hacks and you could end up using one that doesn't work well. So, find one that does what you're looking for and then find the best version of it that is the most up to date, if possible.
When you're going to work with a hack, you have to make sure that it's a good one. That's why you need to look at it and figure out if it's going to work or not for you. Look through reviews and the like, but also make sure that you back your game up in case the hack makes your game act differently than you would like it to act. Sometimes, it's best to create a different account to use hacks with so if you get caught using it you don't lose your main account to the ban.
You now know more about finding a Rules of Survival hack. There isn't much more to it than finding the right program and running it. You'll be able to hack the system so you can have unlimited resources that let you get way more out of playing this particular game.
5

out of

5

based on

9

reviews.
Overall rating: