See Our Members Domination On The Sea of Thieves Hacking Community Feed! #wallhax
Post your Wallhax SoT screenshots and video with #wallhax on Twitter/Instagram/Youtube to get featured below!
Compatibility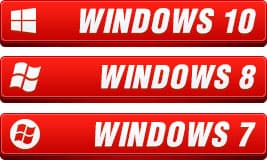 Architecture Support

Wallhax Cheat Rating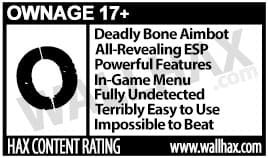 Plunder and Rule the Seas with our SoT Cheat!
Pillage and Plunder faster than ever before with Wallhax's Sea of Thieves hack. With our ESP, easily track down messages in a bottle, rare chests hidden on shipwrecks and islands, or quickly hunt down wildlife with Animal ESP to complete quests. Send any pirates you encounter to Davy Jones' Locker with our Deadly Bone Aimbot, Ship ESP, and Player ESP all at your disposal.
Deadly Bone Aimbot
Lock-on to players and NPCs alike with Wallhax's aimbot. Whether you're using your pistol, rifle or sword, make every attack count and ensure maximum accuracy. With the help of our aimbot, easily board enemy ships and dispatch your opponents with prejudice, or hold off hoards of skeletons with ease.
Mountains of Plunder And Booty
Never waste another minute investigating every cranny of an island, or each room of a sunken ship when there's nothing there. Complete your quests and track down booty faster than you ever could before with the help of our Chest ESP, Item in a Bottle ESP, Animal ESP and more. Whether you're looking for rare items or hunting down animals to boost your reputation, Wallhax's cheat for Sea of Thieves gives you the ultimate advantage.
Be Feared on the Seas
Build your reputation as one of the most fearsome and deadly pirates around. With Ship ESP, hunt down enemy vessels when they're barely visible, or easily avoid other pirates if your hold is filled with booty. With Player ESP, track players on opposing vessels, or hunt down any stragglers after they abandon ship. Box ESP, Tracelines, Healthbar ESP and more give you the definitive upper hand. With our bone aimbot, lock-on to your opponents and eliminate them with precision. They won't need their booty where they're going!
SoT Hack Features
Aimbot
Enable Aimbot
Gun Prediction (Pistol, Rifle, etc)
Visibility Checks
Field of View
Ping Correction
FPS Correction
BulletDrop Correction
BulletSpeed Correction
Stick to Target
Activation Key
Lock-On Message

Misc
In-Game Mouse Driven Menu
Cheat Watermark
Game FPS
Game Resolution
Current Time
Protection
Undetected by Game Client
ESP
Enable ESP
Player ESP
Message in a Bottle ESP
Wildlife ESP (Pigs, Snakes, Etc)
Treasure ESP
NPC ESP
Ship ESP
Event ESP (Skull cloud, etc)
Shark ESP
Shipwreck ESP
Traceline ESP
Nametag ESP
Distance ESP
Health ESP
3D Box ESP
Settings
Player Visible Color
Player Invisible Color
Crosshair
Save Settings
Load Settings
Move Menu
Resize Menu
Send any pirates you come across to Davy Jones' Locker with SoT software!
What do our VIP members think?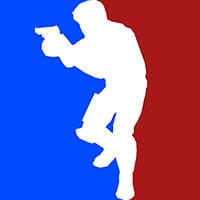 Testimonial
The Sea of Thieves cheat has a brilliant ESP, which tells you exactly where ships are (which is great if you're playing alone!) and you can also easily find other chests on islands. I really like it. The aimbot is also very good for melee and ranged weapons.
licker98 ,
VIP Member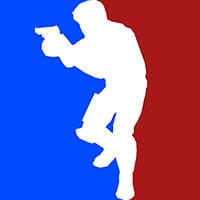 Sea of Thieves - Review from a new customer
The ESP allows me to highlight valuables like chests, gunpowder barrels, wildlife but also threats such as enemy players, npcs and ships. It's fantastic. Now I can safely roam islands with the advance warning of oncoming ships, now I can quickly go from treasure to treasure. I've already seen my profits go up by at least 50% ... Excellent product, recommended.
chillbear ,
VIP Member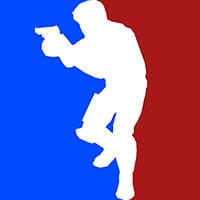 Sea of Thieves - Honest Review - New Customer
Pros:
Clean client.
Easy to start using. (Nothing confusing about it)
Aimbot seemed 99.9% accurate. (Every time I locked and shot, it hit.)
The ESP works great, ZERO FPS drops because of it.
The Radar is handy and also does NOT drop FPS.
DuhDerPiest ,
VIP Member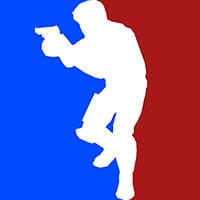 New Customer, Thanks So Far Guys
3 Major games I've been interested in, being Squad, SoT, and Warframe. Most of the other games I don't really play ... I've tried and tested Sea Of Thieves tonight and the scripts worked perfectly; the ESP, the radar, the crosshairs, the aimbot ... Thanks yalls, will definitely be paying attention to this Community in general for the warm experience I've had so far.
EyLmao ,
VIP Member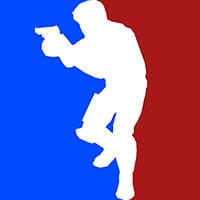 Sea of Thieves
The game just released 2 days ago and this cheat got every possible feature already.
This cheat literally spits on other Sea of Thieves providers with ease ... In general this cheat is coded very carefully, detailedly and professionally whereas competitors try to publish their software as fast as possible in order to only get money during the hype of the game.
DanThePman ,
VIP Member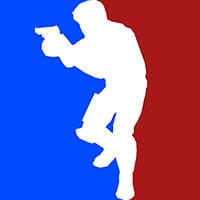 Sea of Thieves Review
I sign up just to use this cheat and i'm glad I did! I love it! I even refer to fellow gamer and he signed up to get this cheat and use others cheats on this site. Getting on big ship and taking them entire team down and hear they them wtf and bs!
Finding treasure, sunken ships and etc is cake walk! Spotting a ship 3000m away is also nice touch! Sign up and get this cheat you will not regret
drpepper ,
VIP Member
Information on SoT Software
Sea of Thieves is a new pseudo-MMO from Microsoft where you play as a pirate on the high seas, exploring, pillaging, and plundering everything you come across.
In this game you start off with a basic ship, but can team up with friends or strangers and together manage a large pirate ship with many tasks to do from releasing the anchor to managing the sails, repairing the hull and firing cannons at anyone you come across. In the game you'll pick up quests, find treasure maps, and explore many islands you come across in the search for booty.
If you've spent any amount of time playing Sea of Thieves you may have come across players that seem simply too good at the game. They have perfect accuracy and know exactly where you are at all times. These players may be using Sea of Thieves hacks.
What are cheats in Sea of Thieves you may ask? These are software programs that you can run in order to give yourself new powers in the game you wouldn't normally have. These can be features that let you see where treasure can be found, secrets in the game world, the locations of other players, and even aiming tools that lock onto your enemies called 'aimbots'.
Sea of Thieves Hack Features:
Aimbot – Auto aim at other players and enemies
Treasure Finder – See spawned treasure and other rare items
Chest ESP – See spawned chests on islands
Player ESP – See other players
Ship ESP – See enemy vessels at maximum distance
NPC ESP – See mermaids, skeletons and other enemies
Sea of Thieves Hacks give you a massive advantage in the game, letting you keep track of your opponents at all times with ESP that shows exactly where they are, and then aimbots that will lock on to them so you can hit them with your gun or sword no matter how quickly they are moving. This will give you an absolutely huge advantage in combat, allowing you to take on just about any other pirate crew you come across.
How do hacks in Sea of Thieves work?
These programs manipulate the game memory thereby enabling new features in the game that aren't normally possible. These cheat programs are insanely easy to use; all you need to do is download the cheat, login and load it into the game while it's running. You will be able to activate and configure all the hack features through an in-game menu which makes getting an advantage in game extremely easy!
What are other Sea of Thieves Hacks?
The cheat features we already talked about aren't the only cheats available. Other cheats that can show you where to find valuable treasure may be possible. Another common feature of online game cheats is the 'Radar' hack. This feature shows a box on your screen along with dots inside it which represent other players or entities around you. With this radar, you can see exactly where your opponents are at all times even if you aren't looking at them! This can be extremely helpful if an enemy sneaks up on you from behind as you can quickly spin around and dispatch them before you get attacked in the back.
Why use a Sea of Thieves cheat?
If you've been playing the game for anytime, you've probably started to get tired of the grind of questing and finding treasure after treasure. Even though the game can be a ton of fun especially as you rank up your character and gain new items and abilities, it can also be repetitive at times. And if you happen to get a lot of booty loaded up in your ship and then some other players come and steal it all, you'll definitely not be pleased. With the hack features, you can get for Sea of Thieves, you won't have to worry about being taken down by a rival crew anymore. You'll also be able to use those features like ESP and an aimbot when you come across an enemy vessel to take any rare loot that they've found!
What are the best Sea of Thieves hacks?
If you're looking for the best cheats for this game, you'll have to load up your web browser. You can use search engines like google to search online for cheats for the game, and you can also check cheating forums or websites such as youtube to look up videos of existing cheats. Keep in mind that while you may find many 'free' cheats advertised these are usually completely fake, or viruses that will infect your PC. There are very few working cheats for the game that are not private. So, if you want the best Sea of Thieves hacks you'll probably have to pay. Private cheat sites offer more features, are more frequently updated, offer better support and are more likely to remain undetected as they are used by fewer people and are harder for the game developers to get their hands on.
Should You Cheat in Sea of Thieves?
Whether you want to cheat is a personal decision. On one hand, many people think it is immoral to cheat in online games as you have an unfair advantage over other players. And while that may be the case, at the end of the day it's just a game and you can choose what you want to do. Using cheats is a good way to excel in the game world. Earn more gold, rank up faster, and win nearly any battle you get yourself into. You may also have a lot more fun when using a Sea of Thieves hack. That said, there is also a risk that your account could be banned, so you have to consider the risks as well. Using a well regarded private cheat with a good record of safety in other games they support may be worth considering.