Compatibility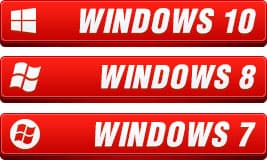 Architecture Support

Wallhax Cheat Rating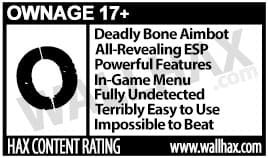 NOTE: This cheat is currently not available. It will be updated again as the game gets closer to full release.
Wallhax is proud to present the world's first Star Citizen Hack which will give you the ultimate advantage over other pilots, ensuring you are top dog in online engagements. While other pilots may try to buy their way to a better ship, our cheat gives you the definitive advantage letting you easily track your opponents and cut them down with our aimbot that enhances your aim, giving you deadly accuracy.
Explore space with the most advanced software available for Star Citizen. Wallhax's private Star Citizen hack gives you advanced features allowing you to dominate your foes in space or in FPS combat in Star Marine, with features including Silent Aim, Shoot Through Walls, multiple types of ESP that let you see your opponents exact locations, and a deadly aimbot that lets you ensure maximum accuracy in any firefight!
With our cheat, rise up the ranks faster than ever before as you take down anyone that stands in your way. Earn more salvage as you destroy ships and easily complete missions with the help of our software. Of course, our cheat is undetected by the game client. Our cheat will be updated through the alpha and beta all the way to launch. Our hack is now working with Star Marine for game version 2.6.0!
Star Citizen Hack Features
Aimbot
Silent Aim
Shoot Through Walls
Enable Aimbot
Auto Aim
Visibility Checks
Field of View
Ping Correction
FPS Correction
BulletDrop Correction
BulletSpeed Correction
Stick to Target
Activation Key
Lock-On Message
2D RADAR
Show Radar
Radar Movement
Radar Size
Misc
In-Game Mouse Driven Menu
Cheat Watermark
Game FPS
Game Resolution
Current Time
ESP
Enable ESP
Line ESP
Name ESP
Distance ESP
Health ESP
Box ESP
HeadDot ESP
Traceline ESP
Traceline Size
Settings
Player Visible Color
Player Invisible Color
Crosshair
Save Settings
Load Settings
Move Menu
Resize Menu
Protection
Undetected by Star Citizen Client
Get the tactical advantage with our Undetected Star Citizen Cheat !