Compatibility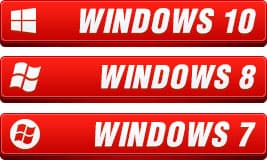 Architecture Support

Wallhax Cheat Rating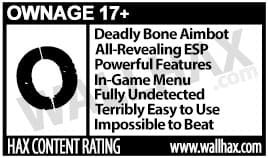 Get the WORLD FIRST Titanfall 2 hack only at Wallhax. We're proud to release our feature-loaded Titanfall 2 hack with our deadly bone aimbot, full ESP for players and titans, 2D radar and more.
Decimate your opponents online in every match you play with the full power of our deadly bone aimbot. Lock onto enemies and take them down fast with any weapon, from an SMG to a bolt action rifle. Use our Aimbot with Titan weapons to completely wipe the map and top the scoreboard.
With our ESP features, you'll always know exactly where your allies and enemies are at any given time, ensuring you maintain your massive advantage and complete dominance of the map. With Box ESP, health ESP, head dots and more you'll always have the drop on your opponents. Add in 2D radar to get a quick update on where all opponents are in your immediate area to ensure you aren't flanked or ambushed unexpectedly.
With Wallhax's Titanfall 2 hack, Own the scoreboard every match and be the MVP of your team as you grind the opposition into the rubble. Rank up faster than ever before as you earn more experience to unlock the best new weapons, attachments, and upgrades. You'll be loaded out in the best kit to enhance your killing ability and be the envy of the rest of your team.
Our Titanfall 2 cheat is incredibly easy to use and is loaded in seconds from Wallhax's secure cheat client which delivers the most up-to-date cheat version with a single click. In-game, you can easily configure every feature through our slick mouse-driven menu, customizing your aimbot, esp, and misc settings to create the perfect configuration, then save it for next time! Download our Titanfall 2 hack today!
Titanfall 2 Hack Features
Aimbot
Enable Aimbot
Auto Aim
Visibility Checks
Field of View
Ping Correction
FPS Correction
BulletDrop Correction
BulletSpeed Correction
Stick to Target
Activation Key
Lock-On Message
2D RADAR
Show Radar
Radar Movement
Radar Size
Misc
In-Game Mouse Driven Menu
Cheat Watermark
Game FPS
Game Resolution
Current Time
ESP
Enable ESP
Line ESP
Name ESP
Distance ESP
Health ESP
Box ESP
HeadDot ESP
Traceline ESP
Traceline Size
Settings
Player Visible Color
Player Invisible Color
Crosshair
Save Settings
Load Settings
Move Menu
Resize Menu
Protection
Dominate online and Rank up fast with our Titanfall 2 Hack!
What do our VIP members think?
Best Cheats Around
★★★★★
"
Wallhax is such a great community because it has so many options and gets regular updates. they're so easy to use unlike most cheats ... With Wallhax you just open the client pick what cheat you want out of the long list of cheats, click load and your good to go, when it opens up in game you get a sexy in game menu ... Love you guys will always be a fan, keep it up.
"
Amazing
★★★★★
"
Absolutely Amazing! I've been using these hacks for 2 months almost! These hacks are superior and its wonderful how active the community is! I have had no issues with these hacks, I just check everyday to ensure my accounts safety. As any safe user would of course. No complains what so ever, helpful staff, great addition to anyone who love to be able to combat hackers at any time, in a safe manner.
"
Very Good Hacks
★★★★★
"
Your hacks are the best ones out there for me, and I dominated the games. With your hacks, I was unstoppable. 10/10 Would use your hacks again.
"
5

out of

5

based on

11

reviews.
Overall rating: