Note: This cheat is not currently available.
Win WW2 With Our Aimbot & ESP
Features In Post Scriptum
What happens when you take an Aimbot & ESP cheat back to World War 2? Find out with Wallhax's NextShield secured private cheat!
NOTE: The Icecode Aimbot feature is currently disabled.
Top The Scoreboards,
Be The MVP Of Your Squad
Always on-point tactical callouts, spot opponents, and get more kills than anyone else with the help from our 3D ESP and IceCode Aimbot features.

3D Player ESP

IceCode Aimbot

Box ESP

Secure Client

EAC Protected

Health Shading
Have the ultimate advantage on the battlefield of Post Scriptum with our deadly aimbot and 3D ESP with Smart Shading. Whether you're sniping from afar, in the trenches, or in a heavy tank, you'll be able to easily spot enemy players regardless of where they are and can lock on with infantry weapons for easy kills.
If you enjoy playing a lone wolf, you'll be able to easily hunt down enemy squads of players and sneak behind enemy lines as you track exactly where the enemy team is at all times. Using the aimbot, take out opponents quickly, and eliminate entire squads to change the course of the battle.
If you prefer to work with others, you'll always have the most accurate callouts of enemy positions, and will easily top the scoreboards in every round as you use your tactical advantage and lock-on aimbot to dispatch your opponents!
Deadly Features
Lock-on to your opponents with Wallhax's IceCode Aimbot, designed as a simple-to-use and code light-weight aiming solution. Unlike traditional aimbots, we've minimized the amount of code to make it difficult for EAC to detect, while keeping it just as deadly. With opponents generally going down with one hit in Post Scriptum, this feature will give you the definitive upper-hand in any encounter.
Track the locations of the opposing team at all times with our 3D Player ESP with Smart Shading. See the exact locations of opponents no matter where they are, making it easy to both defend and attack objectives, flank, and make tactical callouts to your team. In addition to our regular 3D Box ESP, we've also added Smart Shading, which integrates player health, changing the color of the ESP based on their health.
NextShield Included
Designed for Easy Anti-cheat and other aggressive anti-cheats, NextShield is a new protection layer Wallhax has designed exclusively for our cheats. Besides our approach to removing unnecessary features and in general using a light-weight code approach, NextShield adds an additional level of security to our products. Regularly updated on our server and recompiled in our cheats, we regularly silently release new versions of NextShield to ensure our customers have the most current protection against Easy Anti-Cheat. In addition, all Wallhax customers have access to the Wallhax cheat launcher, which lets them stream the most up-to-date version of our cheats, with secure injection into the game that prevents anti-cheat from detecting this process.
With 160,000+ Members So Far,
Don't Miss Out On The Fun!
Find out why Wallhax is a leading private cheat provider for the top multiplayer games!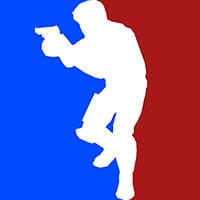 Thank you
Just wanted to leave a quick testimonial. I've tried many websites and the past, and none compare to wallhax. The smoothness, minimal crashes and errors and excellent service, and now even EAC titles which most other sites have completely given up on! Couldn't be happier as a customer. Keep up the good work!
bmk4213 ,
VIP & 'Plus' Member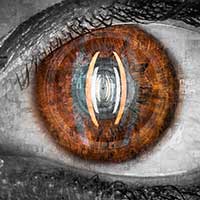 Amazing
Very good cheats, work very well! Easy to load up using a very nice client! Cheat interface is very easy to use and has a lot of options! Amazing cheats & dedicated staff. A+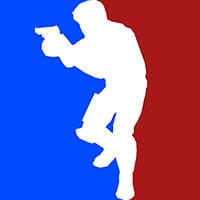 ? What a life saver Wallhax is.
I played Rules of Survival for like 7 hrs straight it was some much fun, I came in 2nd place a few time coz I'd run into other players who have the same hack lolol, but I made some friends who use the hack, so we stayed together, its more safe to play with other hackers less likely that hacker is gonna report a hacker. Thnks Wallhax ill be here for a long time, this is the best thing I bought this year. Im gonna play Mass Effect now, just made every game I own brand new :].
wayrock ,
VIP Subscriber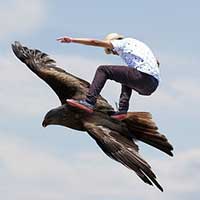 The End Result Is Amazing
I've tested several game hacks from WallHax, and the end result is amazing. Might be one of the best hacks ever made if not the best. The pricing is quite cheap compared to what you get for it. All in all, this site provides good and reliable hacks. I'd give this site and its products 10/10.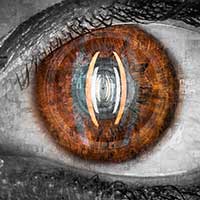 Best Cheats Around
Wallhax is such a great community because it has so many options and gets regular updates. they're so easy to use unlike most cheats ... With Wallhax you just open the client pick what cheat you want out of the long list of cheats, click load and your good to go, when it opens up in game you get a sexy in game menu ... Love you guys will always be a fan, keep it up.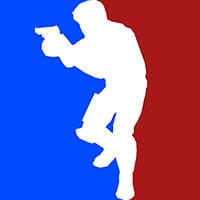 The Best Out There
This program is the best I've ever used and if you go anywhere else you are wasting your time. This one is the most affordable one out there, and it works great...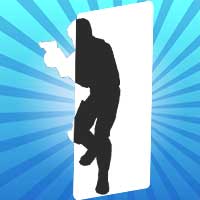 100% Would Recommend
wallhax.com is my favourite cheat provider with a great variety of games. You would certainly like it too...Enjoy this amazing provider! 100 % would recommend , great staff and fast response!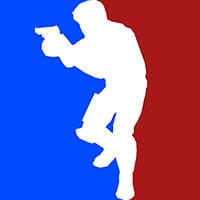 Very Happy
This is an awesome program. Best I have seen, you have a life long subscriber here.
Post Scriptum Hacking
Frequently Asked Questions
Why use hacks in Post Scriptum?
In this realistic WW2 multiplayer simulation title, using cheats will give you a big advantage when playing. Due to the realism aspects, the game is very difficult and unforgiving, making it difficult to see your opponents and offering very little assistance to players unlike a more arcadey title like Battlefield or Call of Duty. Hacks like ESP will let you see the exact locations of all soldiers, making target acquisition much easier, and an aimbot lets you quickly lock on to opponents giving you the upper hand at all times. If you want to top the scoreboards and be the MVP of your squad, a cheat for Post Scriptum will make you unstoppable on the battlefield.
What cheat features are there for Post Scriptum?
In Wallhax's cheat for the game, we have included our IceCode aimbot and 3D Player ESP, two key features that will give you a big advantage, letting you both see opponents, and easily lock on to them for easy kills. Other cheat features may be available in other cheats, however, we have made a conscious decision not to include any additional features that increase the risk that our cheat is detected by Easy Anti-cheat. This anti-cheat is very aggressive and has detected a lot of cheats in other games they support. For this reason, we wanted to make our cheat as safe as possible.
Are there free Post Scriptum cheats?
Currently, we aren't aware of any free cheats for Post Scriptum. This game is secured by Easy Anti-cheat, which has done a very good job of detecting free cheats for titles they support. Usually, these free cheats are downloaded by thousands of players, and thus are the first target of anti-cheat developers. If you see free cheats being advertised on youtube or other social networks, be careful as these are often fake, and may include malware in the program file. Anyone can say they are offering a free cheat and make a video using a real private cheat to advertise it.
Where can I find Post Scriptum hack downloads?
Currently, Wallhax is offering our own Post Scriptum cheat, which is a private cheat featuring our IceCode Aimbot and 3D Player ESP. The cheat can be loaded from our cheat client after you create an account at the link below, validate your account by clicking the link in the email we send you, and purchase a subscription on our forums. After your payment, you'll have instant access to the cheat and can start dominating online!
Are game hacks worth paying money for?
In games with no anti-cheat, often free cheats are available and can be good enough for users who just want a basic cheat for a game. In these types of games, the cheat developer doesn't have to worry about evading an anti-cheat and updating their cheat to keep it undetected.
However in multiplayer games protected by Easy Anti-cheat, these public cheats usually are detected, or developers don't even bother distributing cheats in the first place. So, if you want an undetected cheat that's kept updated, a paid game cheat is well worth the money. You also have to remember that if your account is banned, you'll have to buy a new account to keep playing. So the cost of a private cheat may be well worth it if it keeps you unbanned!
Can I be banned for hacking in Post Scriptum?
This title uses Easy Anti-cheat which is an aggressive anti-cheat solution for online multiplayer games. Easy Anti-cheat is known for detecting many cheats in other games, and thus it is catching on as one of the most popular anti-cheat solutions. This means that there is always a risk of being banned for cheating in Post Scriptum.
That said, Wallhax's private Post Scriptum hack has been designed with safety in mind, and includes our NextShield protection, which is an additional layer of security we have built in for games supported by anti-cheat like EAC. We haven't included any features that would increase the risk of a detection, resulting in a cheat with very light-weight code.