Compatibility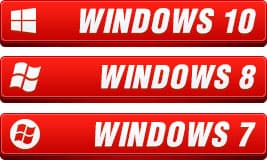 Architecture Support

Wallhax Cheat Rating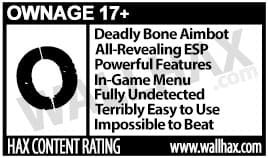 Rule the arena with Wallhax's Quake Champions hack!
Decimate your opponents on every map with our deadly bone aimbot for easy frags, combined with our full player ESP and 2D radar to give you the ultimate advantage online.
Deadly Aimbot
With our deadly bone aimbot lock onto opponents for maximum accuracy. With instant lock on, custom aimkey support and more, you can configure the aimbot to your liking, or use the out-of-the-box settings which are perfect for online dominance.
The Visual Advantage
Player ESP lets you see exactly where your enemies are at all times, so you'll always know where your next target is. Hunt down your enemies to top the scoreboard in any mode and be the MVP of the match. Our ESP features include 3D boxes, tracelines, distance information and more to give you the ultimate tactical advantage.
Rounding things out, get a top down view of other players in your vicinity with our 2D radar feature. Track down your opponents and avoid being flanked with this incredibly helpful feature.
Secured Against Detection
Stay under the radar with our multi-layer anti-cheat protection. From our cheat client that securely injects our software into your game to our light-weight code designed to leave no footprint, our cheats are rarely detected and are updated as necessary for new game updates to keep you online.
Quake Champions Cheat Features
Aimbot
Enable Aimbot
Auto Aim
Visibility Checks
Field of View
Ping Correction
FPS Correction
BulletDrop Correction
BulletSpeed Correction
Stick to Target
Activation Key
Lock-On Message
2D RADAR
Show Radar
Radar Movement
Radar Size
Misc
In-Game Mouse Driven Menu
Cheat Watermark
Game FPS
Game Resolution
Current Time
ESP
Enable ESP
Line ESP
Name ESP
Distance ESP
Health ESP
Box ESP
HeadDot ESP
Traceline ESP
Traceline Size
Settings
Player Visible Color
Player Invisible Color
Crosshair
Save Settings
Load Settings
Move Menu
Resize Menu
Protection
Undetected by Game Client
Top the scoreboard with our Quake Champions Hack!
What do our VIP members think?
Best Cheats Around
★★★★★
"
Wallhax is such a great community because it has so many options and gets regular updates. they're so easy to use unlike most cheats ... With Wallhax you just open the client pick what cheat you want out of the long list of cheats, click load and your good to go, when it opens up in game you get a sexy in game menu ... Love you guys will always be a fan, keep it up.
"
Amazing
★★★★★
"
Absolutely Amazing! I've been using these hacks for 2 months almost! These hacks are superior and its wonderful how active the community is! I have had no issues with these hacks, I just check everyday to ensure my accounts safety. As any safe user would of course. No complains what so ever, helpful staff, great addition to anyone who love to be able to combat hackers at any time, in a safe manner.
"
Very Good Hacks
★★★★★
"
Your hacks are the best ones out there for me, and I dominated the games. With your hacks, I was unstoppable. 10/10 Would use your hacks again.
"
5

out of

5

based on

11

reviews.
Overall rating:
Quake Champions Cheat Information
Quake Champions is a wonderful game and has a plethora of options on offer, but it is important to maximize your effort online.
If you are looking to do well and want to maximize your skill set, it is time to take a look at this Quake Champions hack.
It is the hack you have been waiting for, and it is going to provide a plethora of benefits. Here are the main reasons to go with this hack and put it to use as soon as possible.
Easy To Install
Want something that is going to take seconds to install and won't get in the way of your gaming experience?
If yes, you are going to want this hack in place.
It is the ultimate hack and one that has been made for your needs. Get it and enjoy what it has to offer.
The Quake Champions Cheat Improves Aim
Is your aim starting to falter as time goes on? Do you want to gain control over what you are doing and how you are doing it in-game?
Well, you have the opportunity to do so!
You can improve your aim with the aimbot in this hack. It will break things down in seconds.
Change Settings On The Go
Want to make quick changes that might not have been possible before? With Quake Champions you are going to want the settings to be in a specific manner, and this hack is going to let you make these changes on the fly. It will take less than a few seconds.
Full Customization
Customization is what makes this the ultimate hack.
Do you want to change the settings? You can do it immediately.
Want to start targeting specific targets? You can do it immediately.
There is so much on offer, and it all stems from this excellent hack. It will leave you with a smile on your face.
Easy To Use Quake Champions Hack
There is nothing fun about using a hack that is difficult to utilize.
To make sure you are not dealing with an inferior hack, you'll want to take advantage of this as soon as you can. It is one of the easiest solutions in the world for a reason.
Improve In-Game Results
Tired of seeing others dominate while you are left watching from the sidelines? There is nothing worse for a gamer, and that is why this hack will do wonders. It is going to bring about the change you desire with Quake Champions and how it is played.
Enjoy the in-game results and start to climb the leaderboard as you wish to maximize your skills.
This is the magic of a good hack that's been carefully designed to meet your needs.
To get started, get your hands on this Quake Champions hack because the results are going to be mesmerizing. You are not going to want to put down the game after you have this hack installed. It will bring a world of good to your front door, and that's why it is a must. Get it now!